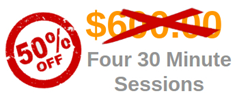 Jersey City, NJ (PRWEB) December 17, 2014
Jonathan Goodman, President of Halyard Consulting, is offering a 50% discount on his coaching services through the end of the year. This deal brings a great savings to business owners while providing valuable training to help companies grow in the new year.
Goodman utilizes his years of experience in Internet marketing, E-commerce and public relations. He has coached numerous entrepreneurs and business executives and spoken at some of the most prestigious conferences and universities. His one-to-one coaching brings a high level of learning and training to his students.
Since Goodman launched his coaching program his clients have seen tremendous results. Clients have grown their businesses exponentially and learned what they need to further improve sales and brand recognition. With the individualized focus on each business, Goodman is able to tailor his coaching to fit each client.
What has impressed so many clients who have participated in the coaching program so far is the level of expertise that Goodman brings to the table. He delves into his students company and brings in-depth knowledge to provide specific feedback that the client can implement. Clients implement the strategies and advice given in these sessions and quickly see results within their businesses.
Goodman understands the struggles of small businesses to compete with larger competitors with bigger budgets. He also understands the opportunity that the Internet provides to level the playing field. Many businesses struggle to understand how to take advantage and market themselves online. The coaching program allows students to learn more about the tremendous marketing opportunity affordable to any business. He helps his students learn how to develop their brand and turn traffic into sales by providing tips and information that is specific to their industry and goals.
Goodman offers multiple packages to fit in any budget, from four 30-minute sessions to the 32 session 30-minute package. Now with this 50% discount any business can afford this service.
About Halyard Consulting

Halyard Consulting is a New Jersey based Internet Marketing company focused on improving online results for businesses with geographically specific clientele. The company was established in 2007 to provide entrepreneurs with services allowing them to leverage online tactics often used by Fortune 500 companies. Gaining top ranking in the search engines is one of the most crucial aspects for Internet success. Small businesses used to rely solely on traditional marketing strategies like newspapers, commercials, and radio. Today, being visible online is the only true path to success.
About Jonathan Goodman

Jonathan Goodman is the founder of Halyard Consulting, an Internet marketing and public relations firm, located in New Jersey. Jonathan is the author of The World of Internet Marketing book series, written for small business owners, managers and others interested in cutting-edge marketing techniques. The first book in the series enables readers to take online marketing fundamentals and broaden revenue streams for their companies. Additional books to be released in 2015 will include critical information about YouTube marketing, Facebook advertising, and cloud computing.
Contacts:

Jonathan Goodman, President

Halyard Consulting

Phone: (800) 641-9157

Email: jgoodman(at)halyardconsulting(dot)com