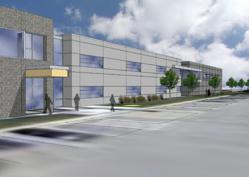 Sturtevant, Wisconsin (PRWEB) February 08, 2013
Local, state and national experts will provide hands-on demonstrations as well as speak at Gateway Technical College's grand opening Feb. 12 of its expanded SC Johnson integrated Manufacturing and Engineering Technology (iMET) Center, 2320 Renaissance Blvd., Sturtevant.
A number of business and statewide speakers including Wisconsin Secretary of Workforce Development Reggie Newsom and SC Johnson chairman and CEO Fisk Johnson will speak at the grand opening which is preceded by several national experts providing demonstrations on the modern and cutting-edge equipment of the new facility.
This is the first flexible manufacturing lab in the region, dedicated to short-term, customized training.
The public is invited and encouraged to attend the event. The grand opening ceremony begins at 11:30 a.m.
Grand opening speakers include Wisconsin Secretary of Workforce Development Reggie Newsom; Fisk Johnson, chairman and CEO, SC Johnson; Brent Weil, National Association for Manufacturing; Tom Still, president, Wisconsin Technology Council; and Gateway President Bryan Albrecht.
National experts will be on hand giving seminars on relevant topics for local manufacturers, from 10:30 a.m. to 11:15 a.m. Those include: