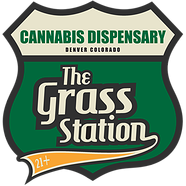 Denver, Colorado (PRWEB) May 01, 2015
As the sale of legal, recreational cannabis in the United States approaches its 18-month anniversary, many people in the industry are looking back with some pride on whats been achieved.
According the latest annual report by the ArcView Group, the legal cannabis industry expanded 74 percent in 2014, and reached nearly $ 3 billion in combined wholesale and retail sales.
Meanwhile, Americas decades-long love affair with cannabis, combined with the ongoing economic recovery, has led to a jump in marijuana industry job-seekers. In 2014, around 3,000 reportedly showed up for two job fairs in Denver where about 650 positions were being offered.
But legal marijuana is not only a new business sector; it has also created businesses with their own unique and complicated challenges.
Ryan Fox, the founder and CEO of the Denver-base Grass Station dispensary, says working in the legal marijuana sector requires an employee to have flexibility, enthusiasm and a willingness to learn on the fly especially as the industry and the regulations governing it change and evolve.
Fox, who runs one of the oldest and largest dispensaries in Colorado, says he prefers green employees who he can train to cultivate, harvest and sell his award-winning strains of marijuana according to his very specific standards.
It seems to be roughly nine out of ten employee candidates that we interview, come to us without any previous experience in the industry, he notes. Thats okay with us. We find the benefits in training them into our system, even if it does take a bit more time on our part. They are eager to learn, and typically advance into the ideal employee.
Working in a legal marijuana grow house requires great attention in nurturing the plants so they can produce the highest yields. And on the retail side, its ensuring that a wide spectrum of cannabis customers, both the first-time buyers and the veteran connoisseurs, understand their choices and are more than satisfied with their purchases.
Ensuring quality products and service often requires rigorous training, as well as long hours worked under difficult conditions. Fox says his employees understand and are committed to producing and selling the very best products on the market.
Fox points to how his employees put in long hours preparing The Grass Station ahead of what they knew was going to be a very busy 420 weekend; the national holiday for the cannabis industry. That effort, he said, paid off superbly, with his entire operation successfully handling around four times the usual number of customers over the long 420 weekend.
Its a pleasure to have such a hard working and dedicated team running our operations, and it gives me great joy in rewarding them on busy holiday weekends with increased pay and extra time off.
About The Grass Station
Denver's premier recreational dispensary first opened its doors in 2009, and over the years has maintained its widespread reputation as the source for top-quality cannabis, served up in a welcoming atmosphere. Customers expect and get friendly and knowledgeable service from The Grass Station's staff. Its quality-tested products not only conform to state and local regulations but are kept to the highest possible standards of purity and potency.
For more information, visit: http://www.grassstationco.com/
Tags: The Grass Station, Colorado, marijuana, cannabis, cannabis industry, cannabis industry employment, jobs, job market, economy, 420 celebrations