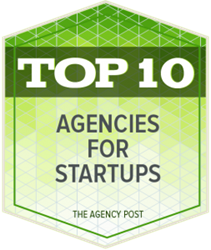 Charlotte, NC (PRWEB) August 29, 2014
Command Partners, the premier digital marketing agency in Charlotte, NC, has been named one of the top ten marketing agencies for startups in the U.S. The list was published by The Agency Post, a news platform for marketing agency professionals. Each year, The Agency Post identifies the top ten marketing agencies that excel in different categories, ranging from best company culture to social-savvy agencies. Command Partners placed on the list of Top Agencies for Startups in 2014.
The companies on The Agency Posts list are ones that are agile enough to work with new brands on accelerated timelines with minimal budgets and maximum innovative thinking. The Post was also looking for an entrepreneurial spirit and an eagerness to take an unknown brand and make it a household name.
This years Top Agencies for Startups do more than marketing: They provide guidance on business issues and educate founders on how and why marketing matters, Jamie Oetting of The Agency Post wrote. They craft stories and images that are compelling to both journalists and potential customers.
By working with wildly successful crowdfunding projects, such as Bunch O Balloons, HEXO+ and GOkey, Command Partners has pinpointed the type of action-oriented and results-focused marketing startups need to raise more than $ 10 million for their crowdfunding clients in the past 3 years. From pre-launch to launch to e-commerce, Command Partners has built the experience and skill to build startups from the ground up, making them successful both during and after their crowdfunding campaigns.
Startups are looking for two things: an agency that has been successful with new launches and new ideas in the past, and an agency that understands the startup life, Roy Morejon, president of Command Partners said. Bringing both of these together provides startups with something that a traditional agency cant provide: a partner who will help them through each step of the marketing climb.
To view case studies of projects Command Partners has helped fund or to request a quote, visit their agency website.
About Command Partners
Command Partners works with innovative clients around the globe and focuses on results-driven marketing strategies for driving online visibility and lead generation through social media marketing, search engine optimization, public relations and strategic advisory services for startups. To learn more about the companys digital marketing services, call 704-910-5727 or visit http://www.commandpartners.com.