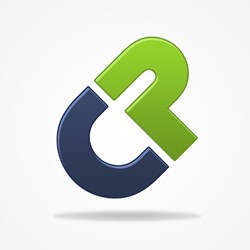 Charlotte, NC (PRWEB) October 04, 2013
Digital marketing agency Command Partners has chosen Ricardo Velez, a recent marketing graduate from The University of North Carolina at Charlotte, to become the companys new Public Relations and Social Media Intern. Ricardo will collaborate with the PR team to write press releases, blog posts, and develop social media content to better serve clients.
Ricardo brings a diverse and well-rounded approach to Command Partners, with a BA in marketing and international business. He has also earned a Certificate in Business Spanish, recognizing how crucial it is to gain an international perspective and understand how U.S.-based companies conduct business abroad.
Ricardo was recognized as one of the top marketing students of his class, winning a team-based marketing competition for Chiquita Brands International. He was part of a five person team that, over 4 months, developed a comprehensive marketing plan for Chiquita. His team was ultimately chosen by Chiquitas CEO and marketing department for having the best overall marketing plan.
Being part of the Command Partners team allows me to make a meaningful impact, working with start-ups and tech companies to help grow their businesses, Velez says. I also have the invaluable opportunity to learn new skills and develop them with a growing company.
Command Partners has been growing rapidly, and is quickly becoming a leader in the digital marketing space. The company has worked on a wide number of successful marketing campaigns, and is the industry leader for Kickstarter marketing. Last year, the company doubled in size while increasing revenues by 200%. Command Partners client list has expanded to included a diverse group of companies, both domestically and internationally.
If you are interested in being a part of Command Partners growing list of successful clients, contact them today or call them at 704-910-5727.
About Command Partners
Command Partners is a digital media agency that focuses on driving online visibility and lead generation including social media marketing, search engine optimization, public relations and strategic advisory services. Command Partners works with clients ranging from high-tech startups and e-commerce brands to Fortune 500 companies. The agency is located in Charlotte, North Carolina and works with clients around the globe. To learn more about Command Partners, visit http://www.commandpartners.com, Like them on Facebook and Follow them on Twitter.