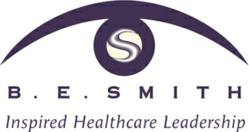 Lenexa, KS (PRWEB) December 14, 2012
B. E. Smith, the only full-service leadership solutions firm dedicated exclusively to healthcare providers, has been retained to lead a national chief executive officer search for Community Hospice in Modesto, Ca. The top executive search firm in the healthcare industry, B. E. Smith placed more than 300 senior-level healthcare executives into organizations last year.
Community Hospice is a not-for-profit organization serving residents in the Greater San Joaquin Valley. Community Hospice provides care to over 270 patients daily in private homes, long-term care facilities and at the 16-bed Alexander Cohen Hospice House. The organization is certified by Medicare and accredited with Deemed Status by the Community Health Accreditation Program, acknowledging that Community Hospice meets the industrys highest nationally recognized standards.
Community Hospice is seeking an outstanding senior executive to serve the mission and vision of one of the nations leading, free-standing hospices. The new CEO will leverage healthcare business acumen to execute the strategic plan and drive the organizations financial health, while leading a strong management group and stellar clinical team. Reporting directly to the Board of Directors, the CEO has strategic responsibility for this successful organization operating Community Hospice, the Alexander Cohen Hospice House, 6 Hope Chest Thrift Stores, a Durable Medical Equipment division and the Community Hospice Foundation.
The complete job posting for Community Hospices CEO position can be found on the B. E. Smith website.
About Community Hospice:

Since 1979, Community Hospice has provided comfort and care for terminally ill patients and their families, regardless of ability to pay. Community Hospice also provides bereavement and grief support to anyone in the Greater San Joaquin Valley community. To learn more visit http://www.hospiceheart.org.
About B. E. Smith:

Founded in 1978, B. E. Smith is a full-service healthcare leadership solutions firm and the top-ranked provider of senior-level leadership services including Interim Leadership, Executive Search and Consulting Solutions. Veteran healthcare leaders and regional healthcare experts partner with each client to create customized solutions. B. E. Smiths proven methodology has resulted in the recent placement of more than 600 leaders into healthcare organizations worldwide. The firm utilizes a comprehensive sourcing strategy incorporating the latest marketing techniques, association partnerships, social networking and the largest database of skilled senior-level healthcare executives in the industry to deliver immediate results in todays complex healthcare environment. For more information, visit BESmith.com or call 877-802-4593.