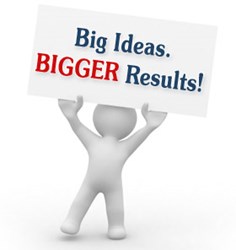 Clearwater, FL (PRWEB) October 20, 2013
ARME Realty.com, a Clearwater FL based real estate video SEO and marketing company announces their newest package for real estate video marketers. This new package consists of 100 real estate videos produced, distributed, and matched to specific keyword terms for easy Google ranking, for only $ 5 per video.
As part of their new package, the company will produce the videos, upload the videos to a custom Youtube channel, and perform extensive keyword analysis and implementation to ensure that the videos will appear for the clients desired keyword targets which generally reflect the city and property types they are selling or listing.
According to ARME Realty.com, Google indexes new video content in just a few hours. Unlike website content which sometimes could take months to be picked up by the Google search engine bots, Youtube videos, on the other hand, normally appear on Google in just a few minutes. As a result, more and more real estate marketers are finding that their SEO and online marketing resources are better spent in the video SEO for real estate arena.
Simon Landers, a spokesperson for the company, states, Real estate video SEO is an often overlooked part of the online real estate marketing strategy. In todays SEO environment, Google is ranking video content higher than all other forms of content. Real estate web masters are taking notice, and instead of putting their resources into their websites, they are redirecting many of those resources to video marketing. The result is that these real estate professionals are seeing an increase of deals closed.
Mr. Landers continues to say, Gone are the days of having to wait months for websites to rank under specific keywords. Now, for only $ 5 per video with a minimum of 100 videos, a real estate professional can hire us to do the tedious work of creating the virtual tours, uploading the content to Youtube, and doing all of the keyword analysis and data tracking implementation. The realtor simply has to send us the images or sources of these images so we may create the slide shows and watch the visitor count rise.
For more information about ARME Realty.coms real estate video SEO package visit the website ARME Realty.com or call the company at (727) 459-8841.