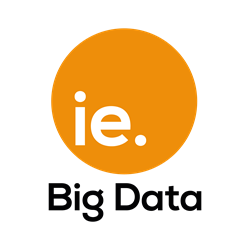 New York City, New York (PRWEB) November 05, 2013
Big Data is transforming the finance function. The Big Data for Finance Leaders Summit will address the emerging science of Big Data and how this is constantly evolving the roles and responsibilities of modern day finance executives. With keynote presentations, panel sessions and interactive workshops, this summit will provide real life case studies from finance executives driving actionable business information from Big Data.
Amongst the keynote speakers include Gerard Dwyer, Director, BI, Finance at Google. In his presentation, 'Building and Leveraging a BI Competency Centre in Finance' Gerard will discuss challenges and experiences in his role. Data driven decision making is a core characteristic of Google's business activities. Gerard will share the learnings from this journey, explaining how the team evolved, the scope of responsibilities and how they approached the issues of the Big Data skills gap. The presentation will give a holistic overview of how modern organizations can unlock the power of their data assets.
Gerard will be joined by key finance executives from a range of industries, including the Senior Director, Finance at Pfizer, Director, FP&A at Zipcar, CFO at the Boston Globe and industry giants from AOL, Thomson Reuters, The Weather Channel, ESPN and more.
The summit will cover a range of topics that matter most to today's finance leaders, including:


Mining Large Data Sets to Capture Cost Improvement
Big Data Analytics vs. Financial Econometrics
Management of Reference Data
Big Data & Credit Risk
Data Security