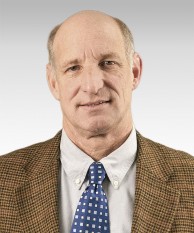 Raleigh, N.C. (PRWEB) March 02, 2013
Consultwebs.com, a national leader in law firm Web marketing, is proud to announce that all five members of its Content and Social Media Team have achieved Google Analytics Individual Qualification.
To earn Individual Qualification (IQ) status, the Consultwebs.com team members were required to demonstrate their proficiency in using Google Analytics implementation, administration and analysis tools by passing a 90-minute, 67-question test.
Google Analytics tools are used to maximize a websites effectiveness, especially in achieving top search engine rankings and maximizing return on investment (ROI).
Were proud to have every member of our Content and Social Media Team qualified, and were excited about what this means for our law firm clients, said Mike Dayton, Manager of Content Services for Consultwebs.com.
This shows we have the knowledge of Google Analytics that is truly needed to stay ahead of the curve in producing high-quality, focused content that gets results, he said.
Dale Tincher, President and CEO of Consultwebs.com, pointed out that the companys Content and Social Media Team features three licensed attorneys as well as award-winning journalists in its ranks.
And to now say that they all have Google Analytics Individual Qualification, too its very exciting, Tincher said. It takes our team to the next level.
Joining Dayton as members of the Consultwebs.com Content and Social Media Team are Greg Froom, Kenneth Harris, Guy Loranger and Wade Rawlins.
We believe that having a content provider with that type of skill and experience is crucial in todays law firm Web marketing landscape, Tincher added. Content is becoming increasingly important to search engine optimization, or SEO. Some experts suggest that SEO today can basically be called content marketing.
Thanks to the initiative that our Content and Social Media Team took to become Google Analytics certified, we believe our company has never been better positioned to help law firms achieve their revenue goals through online marketing.
About Consultwebs.com, Inc.
Consultwebs.com, Inc., provides law firms across the country with a wide array of Web marketing products and services, including website audits, website design, website hosting, website domains, law firm reputation management, search-engine optimization (SEO) marketing, pay-per-click (PPC) services, Internet systems setup, website editorial and content services (including substantive content, press releases, legal blogs, satellite sites and law firm videos), online chat products, social media marketing (including Facebook, Twitter and Google+), call tracking and legal directories. Consultwebs.com has offices at 114 Main Street, Berea, KY, 40403, and at The Forum I, 8601 Six Forks Rd., Suite 400, Raleigh, NC, 27615. For more information, call Marketing Director Tanner Jones at (800) 872-6590 or (859) 353-7720 or the companys online contact form.