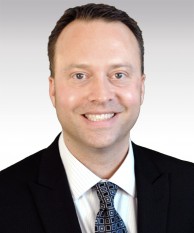 Raleigh, N.C. (PRWEB) January 24, 2013
Law firms looking for ways to improve their online marketing campaigns are invited to register for a free webinar that is being hosted by the law firm Web marketing experts of Consultwebs.com.
The webinar, Why Law Firms Fail Online, is set for Wednesday, February 20, and will take place from 4-5 p.m. PST (7-8 p.m. EST). To register, please complete the online registration form at Consultwebs.com.
Michael Joseph, an experienced law firm Web marketing consultant and Internet Marketing Specialist for Consultwebs.com, said the webinar is a must-attend event for any law firm looking to capture more cases from their website, blog and social media presence.
Well be taking a comprehensive look at the top reasons why law firms fail to convert their Web traffic, which could be anything from ineffective design elements to a lack of community involvement, Joseph said.
But well also be discussing cost-efficient ways to solve those problems, he added. For instance, it could be a matter of redesigning the law firm website or simply changing the way a firm follows up on its Web-generated leads.
Consultwebs.com focuses exclusively on Web marketing products and services for law firms, including website design and mobile website design, search engine optimization (SEO), content development, pay-per-click advertising and social media campaigns (Facebook, Twitter, LinkedIn, Google+ and more).
The law firm Web marketing company works with large and small firms across the country from a wide variety of practice areas, including personal injury, criminal defense and bankruptcy.
Joseph said the webinar will feature insights from across the companys design, content, social media and search engine marketing departments.
Were confident that attendees will come away with exciting, new ideas for increasing the return on investment in their Internet marketing campaigns, Joseph said.
About Consultwebs.com
Since its founding in 1999, Consultwebs.com has built a reputation for being a national leader in law firm Web marketing. Consultwebs.com provides law firm Web marketing consultation and strategy and a wide array of products and services, including website audits, website design, website hosting, website domains, law firm reputation management, search-engine optimization (SEO) marketing, pay-per-click (PPC) services, Internet systems setup, website editorial and content services (including substantive content, press releases, legal blogs, satellite sites and law firm videos), online chat products, social media marketing (including Facebook, Twitter and Google+), call tracking and legal directories.
Consultwebs.com has offices at 114 Main Street, Berea, KY, 40403, and at The Forum I, 8601 Six Forks Rd., Suite 400, Raleigh, NC, 27615. The company works with law firms across the country. For more information, call Marketing Director Tanner Jones at (800) 872-6590 or (859) 353-7720 or use the convenient Consultwebs.com online contact form.