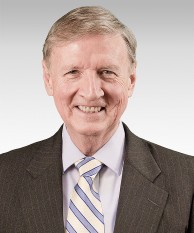 Raleigh, NC (PRWEB) May 23, 2013
Nationally recognized law firm Web marketing company Consultwebs.com, Inc., is pleased to announce that its website for Mariano Morales Law, a personal injury law firm, has won the Award of Distinction in the 2013 Communicator Awards.
The Consultwebs.com-designed website, http://www.MarianoMoralesLaw.com, provides users with a clean interface and easy-to-navigate design with professional graphics and photos. The design allows users to easily browse through the sites substantive content, which focuses on the legal rights and options of accident victims in Washington States Yakima Valley.
The Award of Distinction is presented to projects that exceed industry standards in quality and achievement. It is the second-highest honor of the Communicator Awards, which are sanctioned and judged by the International Academy of Visual Arts, an invitation-only group consisting of top professionals from acclaimed media, communications, advertising, creative and marketing firms.
Mariano Morales Laws website was selected from more than 6,000 entries for the 2013 Communicator Awards. Entries are judged based on a standard of excellence in marketing and communications.
Were very pleased for Mariano Morales Law and honored the firm has received this recognition from the International Academy of Visual Arts, said Dale Tincher, a veteran law firm Internet marketing consultant and the CEO and President of Consultwebs.com.
We believe this award is a reflection of Consultwebs commitment to providing our law firm clients with professional, helpful and eye-catching website designs that allow them to obtain their goals and inform their communities, Tincher added.
Consultwebs.com also recently received recognition for its online efforts on behalf of The Lloyd Law Office, an Indiana personal injury firm whose website was selected as an Official Honoree in the 17th annual Webby Awards.
About Consultwebs.com, Inc.

Consultwebs.com, Inc., provides law firms across the country with a wide array of Web marketing products and services, including website audits, website design, website hosting, website domains, law firm reputation management, search-engine optimization (SEO) marketing, pay-per-click (PPC) services, Internet systems setup, website editorial and content services (including substantive content, press releases and legal blogs), online chat products, social media marketing (including Facebook, Twitter and Google+), call tracking and legal directories. Consultwebs.com has offices at 114 Main St., Berea, KY 40403, and at The Forum I, 8601 Six Forks Rd., Suite 400, Raleigh, NC 27615. For more information, call Marketing Director Tanner Jones at (800) 872-6590 or (859) 353-7720 or use the companys online contact form.