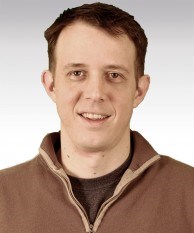 Raleigh, N.C. (PRWEB) September 28, 2013
If law firm search engine optimization is like the Wild West, its better for lawyers to work with a barkeep than a bandit, Consultwebs.com SEO expert J.R. Oakes writes in a new article on the LawWebMarketing.com blog.
The barkeeps work hard and earn an honest living for a long time, Oakes says. The bandits steal and earn money quickly but are more than likely to be gunned down themselves during their next heist.
As Oakes explains, the barkeeps are vendors who use white hat SEO tactics. In other words, they execute quality-driven, long-term strategies that can achieve search engine visibility for law firms that stand the test of time.
Bandits, on the other hand, are vendors who use black hat, spammy SEO tactics. Their practices can get quick rankings for lawyers but eventually lead to costly penalties.
The September 23 blog article, A Law Firm SEO Guide to Understanding Your Websites Rankings, goes on to provide a lengthy, comprehensive review of white hat SEO practices for law firms. According to Oakes, these practices include developing: