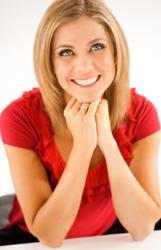 Sydney, Australia (PRWEB) September 01, 2012
Nowadays we are witnessing a constant flux of change in the media. The TV is not what it used to be and the internet is no longer just a communication medium. It can be easily said that the internet is the ultimate information source for the majority of people. And with this in mind, it is vital for any business owner to know how to make use of the internet to their advantage.
The problem for many busy entrepreneurs and business owners is that the internet is a constantly changing landscape and it can be confusing to keep on top of the latest strategies and best information.
This is exactly what Fiona Lewis talked about in her latest Ultimate Web Blueprint workshop, which was held in Melbourne, Victoria, on 1st September. People who attended the event learned about the importance of implementing online marketing techniques and strategies in order to take advantage of the online media wave.
By the end of the day, they left with cutting edge knowledge they could implement immediately into their businesses.
It is getting harder and harder for business owners to get their websites to rank on the front page of search results… Google is placing more and more emphasis on the need for good quality content to be added on a regular basis, explained Ms Lewis. Many businesses owners feel overwhelmed when they think about how they can manage this process in a time efficient way that will still generate good results.
In order to help relieve this sense of overwhelm, Ms. Lewis shared ways to leverage a piece of content and use it in various media. The seminar contained a full session on ways to take one piece of content and re-publish it in many different formats. As Fiona Lewis says, I was able to show participants how to quickly create quality content that could be re-purposed and then syndicated across multiple traffic channels. The best part about this process is that it can be systemized and much of it outsourced so the business owner can focus on other important business building activities!
When asked about her opinion on the Ultimate Web Blueprint Workshop day in Melbourne, Ms. Lewis said that, I was amazed at the overwhelmingly positive feedback I got at the end of the seminar. Im glad that I was able to help these savvy entrepreneurs discover how easy this process is.
Fiona Lewis has already announced another Ultimate Web Blueprint Workshop will be held on 8th September on the Gold Coast. Taking into consideration the success of the seminar in Melbourne, it is predicted that seats for the Gold Coast will sell fast. Those interested in booking a seat can simply access http://www.ultimatewebblueprint.com.
About Fiona Lewis
Fiona Lewis is Australias leading coach, expert author and speaker. She worked as a teacher until 2008 when she decided to take a leap of faith and dive into the sea of online marketing. Since then, she has started several online businesses, among which are worthy of being mentioned Mumpreneurs Online, Mentoring Mums Online and Super Savvy Business.
Ms. Lewis no-nonsense approach to teaching powerful online business and marketing systems is helping entrepreneurs and business owners create their ultimate business marketing campaigns.
About the Ultimate Web Blueprint Workshop
It is a one day workshop to which business owners can enroll online, and where they will be taught everything they need to know in order to start a new career and earn money from home.

The Ultimate Web Blueprint Workshop is leading-edge training which teaches entrepreneurs to become successful in their activities: market analysis, customer demands, passive ways to earn an income, advertising methods on the internet and many more.
In Fiona Lewiss words, attendees at the Ultimate Web Blueprint will receive a brain-dump of all the key elements required to better their affairs.
All busy entrepreneurs and savvy business owners who want to find out ways to make profit online can attend to the next Ultimate Web Blueprint workshops that will be held all across Australia by booking their seats. Book a place now by accessing http://www.ultimatewebblueprint.com.