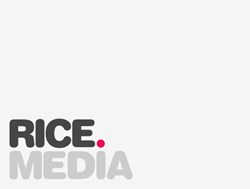 Birmingham, West Midlands (PRWEB UK) 31 October 2013
Ricemedia, a Birmingham based, award-winning Digital Marketing Agency specialising in SEO and Web Design , is helping its clients capitalise on Googles recent Hummingbird update. These search algorithm changes will deliver more relevant results and optimising with search context in mind will help websites rank higher.
Googles recently announced Hummingbird update is the biggest change to its algorithm since 2001. Previous updates such as Panda and Penguin were minor tweaks compared to the all new search algorithm that Google has introduced.
Ricemedia strongly urges businesses to think beyond keywords and optimise online content with this latest algorithm in mind.
"One of the aims of the update is to provide more tailored, meaningful results. By taking on the persona of the 'user', Googles Hummingbird update is able to search whole sentences and conversations, rather than just a few keywords," said Emily Felix-Davis, Search Manager at Ricemedia.
"This makes it easier for smaller, niche businesses struggling to reach the first rung of the rankings ladder. It gives them a chance to showcase themselves as experts in their field, adding authority and clout to their online presence," continued Felix-Davis, who recently blogged about niche businesses.
This conversational search is one of the biggest new features of the update. People using Googles new mobile voice search feature, may find it more useful to have a conversation instead of using specific keywords.
Ricemedia comments that the update is particularly relevant to the growing number of mobile and voice searches.
"It is always important to consider new and emerging platforms when it comes to any aspect of design. Being mobile-ready seems no longer 'up for negotiation'; it's a necessity if you want your online venture to withstand the test of time, said Emily Felix-Davis.
Googles official blog post about the changes makes it clear why this update was so necessary.
Ricemedia has provided award-winning website design from its Birmingham, UK headquarters since 2001. It has been working hard with its clients to ensure that they are up to speed with the latest Google Hummingbird update. The company urges businesses to develop a well-structured content strategy to make the most of this change in Googles algorithm. Websites that take advantage of this update will be posied to ensure they rank highly when potential clients search for their businesses.
About Ricemedia
Ricemedia (http://www.ricemedia.co.uk) is an award-winning Digital Marketing Agency based in Birmingham. For over a decade they have offered Web Design, SEO, PPC and APP creation to a wide range of industries, compiling an impressive list of clients including ATS Euromaster, GVA and Aston University. If you're interested in any services feel free to email info(at)ricemedia(dot)co.uk or telephone the studio on 0845 094 3770.