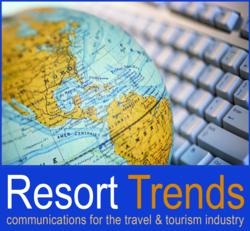 Glenwood Springs, Colo. (PRWEB) December 29, 2012
Creating dynamic copy is essential for a successful tourism marketing campaign. This is why a growing number of clients are relying upon Resort Trends, Inc. for email, newsletter, website, brochure and advertorial content development. When Vicky Nash established Resort Trends, Inc. in 2001, the firm focused on public relations and media communications services. However, Nash discovered that her customers needs are evolving and there is now a greater demand for more compelling copy to engage visitors.
Resort Trends, Inc. specializes in content creation and design for destination marketing organizations, convention and visitor bureaus, tourism associations, attractions, historic sites, resorts, hotels, and spas. A variety of professional copywriting, composition, editing and proofreading services are provided. This text is often used in promotional and marketing materials including brochures, maps, displays, and interpretive signs. The outcome is an integrated approach to communicating specific messages to a variety of targeted audiences including tourists, visitors, guests, customers, members, partners and media outlets.
With vast tourism industry experience spanning 30 years and a passion for travel, Vicky Nash recognized a niche market. She began establishing long-time relationships and has worked with over 40 clients throughout the Rocky Mountain region including Glenwood Hot Springs and Snowmass Village Tourism. Implementing customized communication plans for these organizations consistently generates positive results. Nash proclaims, Our clients consider us as an extension of their staff.
Recently, the Glenwood Springs Chamber Resort Association hired Resort Trends to write 30,000 words for the VisitGlenwood.com relaunch. Other current projects include designing the Scenic Pathways of Western Colorado regional trail map representing Aspen, Snowmass Village, Basalt, Carbondale, Glenwood Springs, and Rifle; publishing a souvenir book commemorating 125 years of Glenwood Hot Springs; creating a Doc Holliday and Kid Curry interpretive display for Glenwood Caverns Adventure Park; and writing an article for the AAA Colorado EnCompass magazine July/Aug 2013 issue.
About Resort Trends, Inc.:

A tourism content creation and design firm. Established in 2001 and based in Glenwood Springs, Colorado. http://www.resorttrends.com
Media Contact:

Vicky Nash

Resort Trends, Inc.

970-948-4923

vicky (at) resorttrends (dot) com