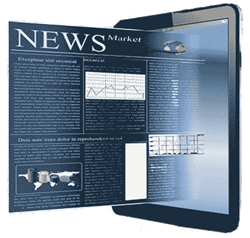 Minneapolis, Twin Cities Minnesota (PRWEB) June 22, 2014
Content Marketing is a fast paced growing marketing focus needed to keep up viewership. More multifaceted than ever, both the skill and reach of quality, unique and engaging web content is a must. Explosive new media and technologies mean more business marketing messages are produced each day. Every piece of content a marketer generates promotes a business goal, but Moz recently warned, it's guaranteed to fail if it doesn't ultimately serve your audience in the process.
Digital Content Marketing messages that engage readers, excite new social shares, and solve problems are hard work, says Jeannie Hill, owner of Hill Web Creations. Yet the content we create for clients becomes the heart and soul of successful social media strategies.
In the June 19 post titled What Content Marketers and Journalists Need to Learn from Each Other, Moz talks about what a smart content marketer must do. With the press for effective content that is produced efficiently, editorial calendars, style guide compliance, and integrated teams are turning into bonafide brand newsrooms.
The main objective in content marketing is to promote brand awareness and affinity. Ideal content articulates the subject matter as the expert with a clear message that gives the audience what it is looking for. Then building tracking to read content engagement adds a significant contribution to empower better planning for revenue enhancement.
Important steps in Content Marketing