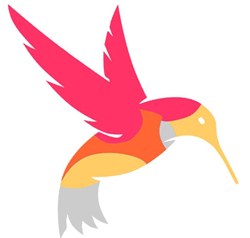 Costa Mesa, CA (PRWEB) October 24, 2013
WCCT Global, a full-service CRO and full-service recruitment agency announced today they will be hosting a very informative webinar for patient recruitment in response to Googles most recent Hummingbird Update. The webinar is entitled, 7 Secrets to Plan Ahead for Patient Recruitment Using Google's New Hummingbird Update. This presentation that will be held on November 7th at 10:30 a.m. PST will go over the largest Google update since 2001 that recently took place and discuss how it is affecting clinical trial recruitment campaigns. The webinar is going to discuss 7 key strategies on how to use this new Google update to greatly benefit pharmaceutical companys clinical patient recruitment efforts for multiple therapeutic areas.
This webinar will be presented by WCCT Globals Digital Media & Marketing Manager Matt Miller and a special guest speaker. Matt Miller stated, I am excited to present this information to the pharmaceutical industry. The most recent Google update called Hummingbird has completely changed the way websites are ranked and clinical study advertisements are shown. Those organizations that are not making the appropriate changes to their campaigns can see a significant decrease in the amount of traffic they receive and the amount of clinical study volunteer sign ups. I will also be discussing how this update places a strong importance on social media and why a strong social media following can play a key role in clinical trial advertisements shown in Google search. This webinar is designed to have attendees walk away with tools to implement in clinical trial patient recruitment campaigns.
More about WCCT Global:

WCCT Global is a multi-site, full-service global contract research organization (CRO) of outsourced early drug development and late phase services to the pharmaceutical, biotechnology and medical device industries. The WCCT Global vision, With compassion for people, we strive for tomorrows therapies to be available today truly exemplifies the focus and reason for our cutting-edge work both in our clinics and throughout our operations. As a drug development partner, WCCT Global collaborates with domestic and foreign innovator companies who need regulatory program management, data management and strategic consulting support, with an emphasis on overseeing and executing trials in special disease populations, pediatric populations, ethno-bridging, and cardiac safety. WCCT has extensive experience with healthy volunteer studies including First-in-Human (FIH), as well as specific therapeutic expertise in Allergy, Asthma, HCV, Ophthalmology, Oncology, Renal, and Vaccines.
To Register for the free webinar on November 7th: click here.