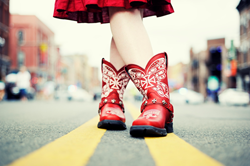 Cedar Rapids, IA (PRWEB) June 19, 2014
Converge Consulting has announced that it will hold its Converge 2014: A Higher Education Marketing Conference October 13-15, 2014 at the Sheraton Nashville Downtown Hotel in Nashville, TN. At Converge 2014, attendees from across the country will learn about whats new and whats next in higher education marketing and recruitment strategy.
Converge 2014 will feature dozens of presentations from experts at organizations such as Google, Penn State, Aslanian Market Research and more.
Converge 2014 takeaways will include:

how to understand and grow adult and graduate student enrollment;
how to use web analytics to improve institutional websites;
how to refresh and successfully communicate brand;
how to get the most value out of digital advertising dollars;
how inbound marketing techniques like content strategy, social media and search engine optimization (SEO) drive quality traffic;
how big data and research are playing a critical role in modern marketing;
how to best secure buy-in, build partnerships and get it all done.
Converge 2014 will focus on the graduate and adult market, giving attendees innovative tools and insights to understand, embrace and implement modern strategies, said Ann Oleson, CEO at Converge Consulting.
The conference fee is $ 610 and includes a copy of Converge Consultings inbound marketing book. An early bird rate of $ 510 is available before August 15 and group rates are also available.
Attendees will have the opportunity learn from peers that are excelling at marketing to adult and graduate students using leading-edge approaches that do not bust their budgets. Also, Converge Consultings marketing experts will be available for 30-minute consultations to provide both inspiration and direction to take attendees marketing and recruitment efforts to the next level.
Please go to Converge 2014s website (convergeconsulting.org/converge2014) for detailed conference information and to register.
Converge Consulting is a higher education marketing firm with offices in Cedar Rapids, Iowa and Manhattan Beach, California. Converge uses research, web analytics, inbound marketing, and strategic communications to positively impact student recruitment and alumni engagement for colleges and universities around the world.