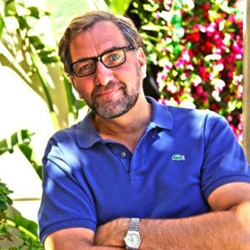 Cedar Rapids, IA (PRWEB) August 26, 2014
Converge Consulting has announced that Steve Bland, an advertising industry expert, will lead a pre-conference session on content marketing and video production at Converge 2014: A Graduate and Adult Student Marketing Conference October 13, 2014 at the Sheraton Nashville Downtown Hotel in Nashville, TN.
The proliferation of content creation technologies, from smart phones and social media to DSLRs and Adobe Creative Suite, has opened up less expensive, faster and better story telling opportunities for brands. Entities must take notice and utilize these modern tools.
Marketing budgets are getting increasingly smaller, yet demand for high quality content grows. Public and private sector entities need to plan for content solutions. The process and cost of filmmaking has been democratized. More than ever, there's a need for content creator training to create excellent, timely video that is on strategy, said Bland.
Blands session, Telling Your Story: Producing Video with Quality, Strategy and Speed, will highlight how to use the tools and tell the brand story of higher education intuitions, an industry where Bland sees great potential.
There's no better canvas for content marketing than a college or university in terms of human talent and creativity, physical assets, historic significance, a natural audience, and something to share. With content marketing there is a shift from campaign-centric thinking toward almost real-time communications.
The pre-conference will be held Monday, October 13 and the fee is $ 149.
The main conference will be held Tuesday and Wednesday, October 14-15 and the fee is $ 610 and includes a copy of Converge Consultings inbound marketing book. An early bird rate of $ 510 is available by September 1 and group rates are also available.
A post-conference session, Taking the Next Step Recruiting the Adult Student, by Dr. Brenda Harms will be held Thursday, October 16 and the fee is $ 299.
At Converge 2014, attendees from across the country will learn about whats new and whats next in higher education marketing and recruitment strategy. The conference will feature dozens of presentations from experts at organizations such as Google, Penn State, Aslanian Market Research and more.
Please go to Converge 2014s website (convergeconsulting.org/converge2014) for detailed conference information on these sessions and to register. Watch the conference video.
Steve Bland is an executive producer at Blue Room Post and also owner of Big Logo Advertising based in Manhattan Beach, California. A veteran of Chiat/Day advertising for 20 years, Steve has built is own advertising practice as well as managing a postproduction facility. Work has been conducted for ABC Television, Blizzard Activision, Hallmark Channel, Johnson & Johnson, Marvel Entertainment, PIMCO, Showtime Networks, UCLA and Zynga.
Converge Consulting is a higher education marketing firm with offices in Cedar Rapids, Iowa and Manhattan Beach, California. Converge uses research, web analytics, inbound marketing, and strategic communications to positively impact student recruitment and alumni engagement for colleges and universities around the world.