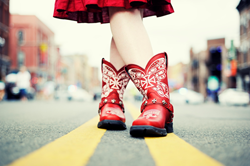 Cedar Rapids, IA (PRWEB) August 20, 2014
Converge Consulting has announced that Converge 2014: A Graduate and Adult Student Marketing Conference has exceeded early registration goals. The conference will be held October 13-15, 2014 at the Sheraton Nashville Downtown Hotel in Nashville, TN. At Converge 2014, attendees from across the country will learn about whats new and whats next in higher education marketing and adult and graduate recruitment strategy.
The response has been wonderful. It really reinforces that higher education professionals are looking for a conference focused on forward-thinking tactics for recruiting adult and graduate students, said Ann Oleson, CEO at Converge Consulting. Were delighted to welcome attendees from schools like Villanova, Boston University, the University of Alabama, Seton Hall, Drexel, University of St. Thomas, and the University of Massachusetts – Boston.
Converge Consulting has also announced three additional Converge 2014 conference sponsors, Hubspot, Emma and TargetX.
HubSpot inbound marketing software helps businesses get found online, generate more inbound leads, and convert a higher percentage of those leads into paying customers. HubSpot's software platform includes tools that allow professional marketers and small business owners to manage search engine optimization, blogging and social media, as well as landing pages, lead intelligence and marketing analytics.
Emma is a provider of best-in-class email marketing software and services that help organizations of all sizes get more from their marketing. Designed with businesses, franchises, universities, nonprofits and agencies in mind, Emma's features include email automation, audience segmentation and mobile email marketing, plus integration with CRM solutions, eCommerce platforms and social networks.
TargetX is a leading provider of interactive recruiting solutions, helping over 400 school communicate more effectively with prospective students online, in print and in person. TargetXs tool, the Student Recruitment Manager (SRM), combines a powerful CRM tool, a consumer-friendly student portal for applying online and scheduling campus visits, and the electronic communication tools for which TargetX has become known and respected throughout the industry.
Converge 2014 will feature dozens of presentations from experts at organizations such as Google, Penn State, Aslanian Market Research and more.
Converge 2014 takeaways will include: