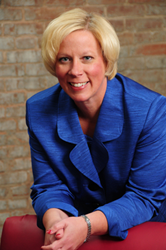 Cedar Rapids, IA (PRWEB) April 13, 2015
Converge Consulting is hosting a two-part complimentary webinar series on student recruitment and retention during the month of April. Dr. Brenda Harms, Converge Senior Vice President and experienced higher education administrator, led the first presentation on Thursday, April 9, and will lead the second part on Thursday, April 23, at 2PM EST.
With 190 registrants, the first webinar, Recruitment: Communication to Grow Enrollment, garnered attention from colleges and universities across the country. From public schools like the University of Missouri and Virginia Tech to private institutions like Goodwin College and Brandeis University, the presentation attracted a record-breaking audience.
Our turnout was incredible, said Dr. Harms. Now that the higher education landscape is changing, many institutions are looking for fresh ideas to get students to enroll and stick around through graduation.
Research from the Center on Education and the Workforce at Georgetown University shows that by 2020, 63% of all jobs will require postsecondary education and training beyond high school. Many colleges and universities are poised to see record growth in applications and enrollment.
There is more demand than ever for our workforce to be educated, said Dr. Harms. This data is key to consider as colleges and universities continue to look for new ways to grow enrollment and retain students.
SUNY Jefferson said, "The webinar on recruitment was excellent. Brenda always provides the most timely, right on, informative presentation! She is the best!" An expert in her field, Brenda has also presented at CCCU, CAEL, CAP, UPCEA and other regional and national conferences.
If you missed the first webinar in the two-part recruitment webinar series, you can watch a recording of part one. To register for part two of the free webinar series, Retention: Communication to Assist Students to Completion, visit the Converge website.
Converge Consulting is a higher education inbound marketing firm with offices in Cedar Rapids, Iowa and Manhattan Beach, California. Converge uses whats new and next in content strategy, search engine optimization, digital advertising, web analytics and visual storytelling to positively impact student recruitment and alumni engagement for colleges and universities around the world.