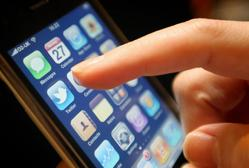 Cedar Rapids, IA (PRWEB) April 27, 2015
In response to Googles latest algorithm change, Converge Consulting is delivering a variety of resources to the higher education market. The latest move by Google began rolling out on April 21st and directly impacts mobile search traffic.
This update has the potential to give a ranking boost to mobile-friendly pages in Googles mobile search engine results pages (SERPs). Retail industries such as ecommerce and travel are making efforts to stay on the forefront of the algorithm update. Higher education may still see more desktop traffic than other industries, but a shift in mindset has never been more important.
Data from Googles Kristin Hall, head of industry in education, shows that 34 percent of individuals searching for an education reported using their mobile device as the primary research vehicle. According to the same study, over one-third of all search queries are mobile and the numbers grow daily.
Programs are the number-one most sought after information on mobile phones. The largest pain point that students mentioned was trying to navigate sites that are not optimized for mobile usage, said Hall. We are in a mobile world and we have to think mobile-first.
Converges Vice President of Strategy, Becky Vardaman, will lead a webinar titled The Mobilegeddon Survival Kit for Higher Education on Thursday, May 14 at 2PM ET. Vardaman is a Google Analytics certified strategist and has worked on search engine optimization (SEO) projects with dozens of colleges and universities.
Higher education websites are typically large and complex because of all of the internal and external audiences we serve. When it comes to being mobile friendly, there is plenty of room for improvement, says Vardaman. Our goal is to help you cut through that complexity and provide a great mobile user experience.
Visit the Converge website to register for the webinar and check out this video on mobile-friendly websites for more information. Interested in assessing the mobile-friendliness of your website? Sign up to learn more about Converge Consultings mobile assessments.
Converge Consulting is a higher education inbound marketing firm with offices in Cedar Rapids, Iowa and Manhattan Beach, California. Converge uses whats new and next in content strategy, search engine optimization, digital advertising, web analytics and visual storytelling to positively impact student recruitment and alumni engagement for colleges and universities around the world.