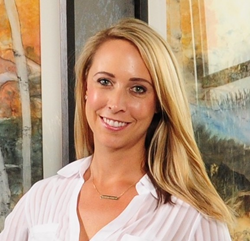 Cedar Rapids, IA (PRWEB) May 20, 2015
Converge Consulting recently added a new member to its team of digital marketing experts. Robyn Anderson joins Converge as a Vice President, bringing years of agency experience to higher education.
Before joining Converge, Anderson cofounded Orange Collar Media, a digital agency that specializes in Magento eCommerce solutions. Shes created innovative products for multiple well-known clients, including Angry Birds and Texas A&M. Anderson is also part owner of a drop shipping business that sells customized pet products, Just4MyPet.com. As a Vice President at Converge, shes excited to bring innovative digital strategies and forward thinking to higher education.
Ann Oleson, CEO at Converge, said adding Anderson to the team was critical, both for the companys higher education clients and for the future of Converge.
Our clients needs are becoming more sophisticated in relation to inbound marketing, e-commerce, and mobile, said Oleson. Robyns experience in successfully owning and running a multi-million dollar technology company will benefit not only our higher education clients, but will also allow us the opportunity to develop additional verticals.
Andersons first task is conducting mobile assessments for clients websites. These assessments look at websites from a technical and user perspective, considering important elements like font size, content and touch screen responsiveness. Converge has performed a number of these so far and plans to conduct hundreds.
According to a recent report from Noel-Levitz, 52 percent of college-bound students have viewed a schools website on a mobile device. Students view important information including program offerings, cost of attendance, and online application forms, which is why developing mobile-friendly websites is critical.
Anderson is eager to lead the charge at Converge.
Im excited to join a talented team that embraces a vibrant culture and produces work we can all be proud of, Anderson said. Converge is growing by the day, and I cant wait to see the places we will go together.
Converge Consulting is a higher education inbound marketing firm with offices in Cedar Rapids, Iowa, Denver, Colorado, and Manhattan Beach, California. Converge uses whats new and next in content strategy, search engine optimization, digital advertising, web analytics, and visual storytelling to positively impact student recruitment and alumni engagement for colleges and universities around the world.