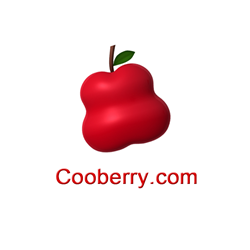 New York, New York (PRWEB) November 04, 2014
Cooberry http://www.cooberry.com is a new free entertainment website designed just for children ages 4 to 12, where for five minutes every day they can have their imaginations stimulated while encouraging a love for reading. The new site provides kids with a fun and educational alternative to TV. Storytelling, eBooks, animations and fun facts are all available in one online location so parents can bond and spend quality time with their children for five minutes each day or watch a weeks worth of programming all at once together on the weekend. New content is added every day to the site.
Cooberry.com is named after a special fruit that grows on a hidden island in the Pacific Ocean – Cooberry Island. This wonderful fruit is said to coo in the ear eat me, eat me. Cooberry Island is a lush, beautiful tropical island, but it cant be found on a map. Only a select few have ever stepped foot on this island, and to get there, a special guide is required. Cooberry Island also is the native home of Hoola bears, which are a distant cousin of Australian koala bears. Like koala bears and their eucalyptus trees, Hoola bears adore the fruit of the Cooberry tree, which they collect every morning.
Children will enjoy whimsical stories and animation featuring the adventures of JJ, Ace and Kate. Other characters will be introduced as new stories and animations are added. The storytelling on Cooberry.com provides numerous benefits for kids and parents alike:


It greatly improves the literacy of children of all ages.
It enhances curiosity, imagination and the quest for knowledge.
It increases the childrens attention span for learning.
It teaches morals and positive behavior right from wrong.
It passes on new knowledge to children through fun facts.
Storytelling is a crucial step for kids become avid readers in the future
Enjoying storytelling with kids is a great bonding opportunity for parents.
With the convenience of being online and only 5 to 10 minutes each day, parents will have the opportunity to spend quality time with their kids on a daily basis.
Cooberry.com is compatible with PC or Mac – desktop, laptops and iPad but it is not compatible with mobile devices at this time. Visit Cooberry at http://www.cooberry.com for more information.
Media Contact

RPR Public Relations, Inc.

Tel. 786-290-6413