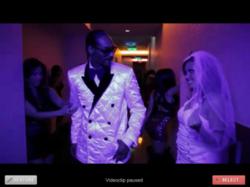 Cupertino, CA (PRWEB) September 21, 2012
Music lovers who enjoy watching videos of their favorite music library songs, can now automatically program their own personal music video TV channel by downloading the cool new app MusicTV from Caramba App Development.
MusicTV (a.k.a. AudioViz) is the only app in the iTunes App Store that automatically scans a users iPhone, iPad or iPod touch music library songs and displays the corresponding YouTube video. Its perfect for parties, or simply for adding fun and flair to a personal entertainment experience.
MusicTV also offers a range of special features, including:
*Full screen video mode

*A variety of play options, including shuffle, repeat, pause, next track and previous track

*The ability to create custom playlists

*The option to manually select music videos

*The freedom to mirror music videos via Apple AirPlay from iPhone 4S or iPad2/3 to Apple TV
Plus, MusicTV features an incredible self-learning algorithm that actually retrieves music videos faster as more users enjoy the app.
Many iPhone and iPad users grew up spending hours and hours watching music TV channels, commented Jaap van Kampen of Caramba App Development. And now with MusicTV, they can re-live the experience anywhere and anytime. Its like having their own, private music TV channel that they automatically program themselves and its so simple, fun and easy to use!
MusicTV, the fun new app that displays YouTube videos of iPhone, iPad and iPod touch music library songs, is available now on iTunes at http://itunes.apple.com/app/musictv-view-your-songs-on/id547001249. The app requires iOS 4.3 or later.
For more information or media inquiries, contact Mark Johnson of appshout! on behalf of Caramba App Development at +1 408 757 0156 or press(at)appshout(dot)com.
—
About Caramba App Development

Caramba App Development develops apps for the iPhone and iPad. The company focuses on innovative entertainment and utility apps, and currently have 5 live and supported apps in the Apple iTunes App Store. Learn more at http://www.caramba-apps.com, and check out the companys blog for the latest news and developments.