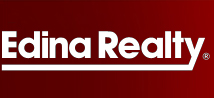 Coon Rapids, MN (PRWEB) March 21, 2013
Down payment assistance programs offer an incredible opportunity for first-time buyers. Kris Lindahl will highlight the advantages and benefits of using an assistance program at a seminar in Coon Rapids, MN later this week. "It's our mission to get information to the public that was previously known only to real estate professionals," Lindahl said.
The seminar will also feature a demonstration of the Minnesota Down Payment assistance website that Lindahl created. Using state-of-the-art technology the website allows buyers to enter a few pieces of information and then receive a real-time email that lists the programs they may be eligible for. "This is an amazing resource for buyers," Lindahl said.
In addition the real-time assistance the site also includes general information on the application process, application deadlines, and a list of advantages to using down payment assistance.
Call Kris and his team now for more information at (763) 634-5895 and visit the Minnesota Down Payment Assistance website to get started today!