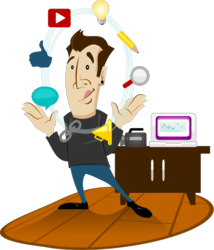 TAMPA, FL (PRWEB) April 24, 2013
CopyPress, a software company based in Tampa, FL specializing in content marketing automation tools and native advertising, is opening up its SaaS platform for private beta to a select group of marketers.
Marketers who think they are a fit for such a program are asked to sign-up at http://tools.copypress.com.
CopyPress toolset allows marketers to easily audit themselves in comparison to their competition in terms of content quantity and quality, and to easily turn those insights into workflows that produce scalable content production.
Private Beta users will also be able to utilize CopyPress publisher management, curation, and conversion tools as they are released over the next 2 months. For their involvement in the program, private beta users get 12 months of basic use on the platform at no cost.
Content marketing isnt new, what is new is the amount of content that is consumed, and thus the amount and quality that marketers need to produce to stay ahead of their competition, stated Dave Snyder, CEO of CopyPress. Our tools aim to give marketers the ability to scale content production, while also optimizing it with the same granularity they have with paid media.
About CopyPress:

CopyPress is a content marketing automation company based out of Tampa, FL with a focus on tools that make content production, promotion, and conversion more successful. With a marketplace of thousands of writers, designers, publishers and creatives, they handle the Content Life Cycle for clients such as Macys, eHarmony, and eBay.