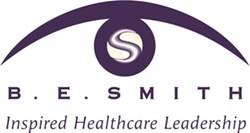 LENEXA, Kan. (PRWEB) September 10, 2013
B. E. Smith, the only full-service leadership solutions firm dedicated exclusively to healthcare providers, has been retained to lead a national chief operating officer search for Corona Regional Medical Center in Corona, Calif. One of the top executive search firms in the healthcare industry, B. E. Smith has recently placed more than 900 healthcare executives into organizations.
Corona Regional Medical Center is a progressive community hospital network which offers the healthcare services of a large city hospital with the personalized care of a hometown provider. The network consists of a 160-bed acute care hospital and a 78-bed rehabilitation campus. The medical center is committed to high quality patient care and promotes a sense of family towards the staff and community. Corona Regional Medical Center is part of Universal Health Services (UHS), one of the nations largest hospital management companies, operating 23 acute care hospitals, 197 behavioral health centers and five surgical hospitals and surgery and radiation oncology centers.
Corona Regional Medical Center is seeking a senior healthcare executive with strong operational acumen and commitment to continual process improvement, as well as success developing physician and community relationships. The new COO will instill a culture committed to creative, forward-thinking patient care delivery and service line development to improve the overall patient experience. Additionally, the COO will lead existing and future expansion projects and partner with strong leadership at UHS on exciting new opportunities.
The complete job posting for Corona Regional Medical Centers COO position can be found on the B. E. Smith website.
About Corona Regional Medical Center:

Corona Regional Medical Center, part of Universal Health Service, Inc. (UHS), is a 238-bed community hospital network comprised of a 160-bed acute care hospital and a 78-bed rehabilitation campus. Accredited by the Joint Commission, the medical center has served Corona and the surrounding communities since 1933. To learn more, visit http://www.coronaregional.com.
About B. E. Smith:

Founded in 1978, B. E. Smith is a full-service healthcare executive search firm and a top-ranked provider of senior-level leadership services including Interim Leadership, Executive Search and Management Consulting. Veteran healthcare recruiters and regional healthcare experts partner with each client to create customized solutions. B. E. Smiths proven methodology has resulted in the recent placement of more than 900 leaders into healthcare organizations worldwide. The firm utilizes a comprehensive sourcing strategy incorporating the latest marketing techniques, association partnerships, social networking and one of the largest databases of skilled senior-level healthcare executives in the industry to deliver immediate results in todays complex healthcare environment. For more information, visit BESmith.com or call 855-254-8261.