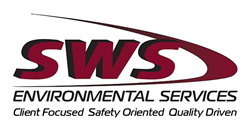 Austin, Texas (PRWEB) April 22, 2015
SWS Environmental Services (SWSES), a leading environmental services company, will be an exhibitor at booth 1106 at this years TCEQ Environmental Trade Fair and Conference hosted at the Austin Convention Center May 5th and 6th.
Chief Executive Officer, Jim Weber, Vice President of Operations, Jim Nardozzi, Vice President of Sales, Robert Bistolfi and additional operations, sales and marketing personnel will be on hand to greet clients, answer questions and discuss the variety of ways SWSES can assist or enhance a companys internal or external environmental programs. From site remediation to emergency response, staff on site will be able to explain and provide options for how SWSES can be a partner in the pursuit of being fully prepared for any situation.
Being a part of this annual event enables us as a company to connect with current customers, converse with prospective customers and demonstrate our leadership in the environmental services arena. The combination of exhibitors and educational tracks offered really attracts top-notch industry professionals explained Jamie Michael, Vice President of Marketing & Technology.
As an emergency response and petroleum storage tank activities contract holder with TCEQ, and the depth and breadth of services offered by SWSES, its a natural fit to be part of the event. Waste remediation, environmental regulation, industrial services, hazardous waste management, and oil and gas are topics dealt with on a daily basis.
Our yearly participation at the TCEQ Environmental Trade Fair and Conference keeps our finger on the pulse of what is happening in Texas so we can be better prepared and ready to serve all those companies who may need us, explained Damon Waresback, Remedial Services Manager.
For more information or to contact us for a quote visit us at http://www.swsenvironmental.com or call anytime at 877.742.4215.
About SWSES:

SWSES is one of the largest, most diverse, and strategically positioned environmental services companies in the United States. Currently operating from 29 locations across Alabama, Florida, Georgia, Kentucky, Louisiana, North Carolina, Ohio, Tennessee, and Texas, our service centers are equipped and ready to respond 24 hours a day, 7 days a week. Whether its an emergency spill response, industrial services need, hazardous or non-hazardous waste issue, or complex remediation project, contact us at the location nearest you. 24-Hour Emergency Response: 877.742.4215