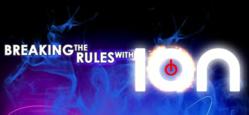 Lenexa, KS (PRWEB) February 19, 2013
Cosentry, the regions leading provider of secure cloud computing and data center services, has announced an industry first with the release of their new Ion Cloud Services. This industry breakaway technology allows clients to automatically provision enterprise class, secure virtual private data centers with Cosentrys Vblock supported infrastructure.
There are a number of industry offers that might appear similar at first glance Said Dustin Trager, Director of Cloud Services for Cosentry. But behind the flashy provisioning software, they dont actually have a solid infrastructure or a true automatic zero-touch configuration. With Ion Cloud Services you get both, in addition to an orchestration layer that makes provisioning your Virtual Private Data Center take minutes, not hours. We know that this service is going to make waves in the industry, but its what our clients have been requesting.
The Ion cloud was built from the ground up for maximum performance and resiliency- it runs on VMware, EMC and Cisco based Vblock technologies, ensuring scalability, reliability and world class performance. Clients can quickly provision and clone servers online with a snapshot feature, and existing virtual machines can be imported as well. The virtual machines function and include a perimeter firewall with IPsec VPN capabilities.
There are a large number of data centers struggling to enter the cloud computing industry said Kevin Dohrmann, Chief Technology Officer with Cosentry But Cosentrys service takes a major leap forward. First, you have infrastructure based on the Vblock- the worlds absolute best system architecture- which gives Ion cloud unprecedented scalability and flexibility when combined with Cosentrys network resources. Second, you have a feature rich and easy to use orchestration layer, with cloning, snapshots, imports, all of which can be done in a matter of seconds. This will solve a lot of once-difficult challenges for clients.
Cosentrys Ion infrastructure is located primarily in their network of data centers across the Midwest, which includes one of the nations only Tier IV hardened data centers. The facilities are built to maximize reliability and compliance, a company strategy that influences their cloud offerings as well, which can be built Compliance Ready, from HIPAA to PCI DSS to NIST 800-53 and FISMA.
Whether an organization is just starting with the cloud, or they want to streamline and expand their capabilities, the Ion Cloud is an incredibly flexible solution with an incredibly sound infrastructure, said Derek Gillespie, Chief Sales Officer with Cosentry. Our beta series was a knock-out success; we have run demonstrations for our partners, and the reaction was always the same- how can we get involved in this?
CoSentrys Ion cloud service will be available March 15th, online at http://www.cosentry.com.