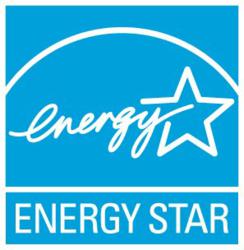 Omaha, NE (PRWEB) December 17, 2012
CoSentry (http://www.cosentry.com), the regions leading provider in cloud computing and data center services, was recently awarded Energy Star certification for their National Data Center in Papillion, NE. The data center was constructed in 2009 and was built for maximum energy efficiency, uptime, and resiliency- it is on track to be LEED certified in the coming year. It is the first data center in the Midwestern region to be given Energy Star certification.
Energy Star is a joint project of the U.S. Environmental Protection Agency and the U.S Department of energy, with the purpose of saving money and protecting the environment through energy efficient products and practices. Over the past decade, ENERGY STAR has been a driving force behind the more widespread use of such technological innovations as efficient fluorescent lighting, power management systems for office equipment, and low standby energy use.
The national data center achieved Energy Star Certification through design specifications that included 99.9999 percent uptime and efficiency ratings 50 percent greater than traditional data centers. It achieves this level of efficiency through design and best practices- the facility leverages the temperate climate of the Midwest, which provides three-season free cooling. Advanced monitoring of all power and cooling equipment gives operators a real-time look into the data center efficiencies, and trends are examined on a daily basis to verify that all equipment is performing as efficiently as possible.
Achieving Energy Star certification is incredibly exciting for us said Scott Capps, the facilities manager for the National Data Center. Not only is it an award that that demonstrates our commitment to low cost, low impact energy usage, but it also puts us in an excellent position to continue our LEED certification process.
Energy Star Certification, in addition to demonstrating CoSentrys commitment to data center efficiency best practices, puts the National Data Center on track to become LEED certified by 2013. All of CoSentrys data centers have invested in energy saving practices, and energy reduction is supported and encouraged by executive management.
About CoSentry:

CoSentry serves as a one-source provider of data center, cloud computing, and managed technical services. For over 10 years CoSentry has been helping clients create and protect compliant technology platforms to compete in todays always on business environment, whether it is HIPAA, NIST, or PCI certification. Business leaders depend on CoSentrys world-class capabilities including collocation, virtual server and storage platforms, high-capacity internet and technical help desk services to keep their businesses running no matter what. CoSentry has facilities in Kansas City, MO, Lenexa, KS, Sioux Falls, SD, Papillion, NE and Omaha, NE. For more information about CoSentry, please visit their main Data Center | Colocation web site, or follow them on Facebook or Twitter.
For more information on Energy Star, visit http://www.energystar.gov