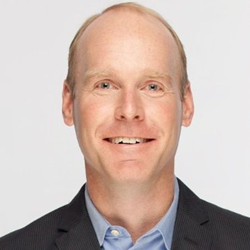 Denver, Colorado (PRWEB) February 24, 2014
Digitally led marketing agency Resource has joined Worldwide Partners, Inc. (WPI), the worlds largest network of independent marketing communications firms, as a partner agency. Founded in 1981 by Nancy Kramer with Apple as its first client, Resource is the largest privately held and woman-owned/led digital marketing firm in the United States, with 350 people and offices in San Francisco, Chicago and Cincinnati in addition to its Columbus, Ohio, headquarters.
According to Resource President, John Kadlic, Our alliance with Worldwide Partners gives Resources, and our Fortune 500 clients like Clorox, CVS, Kohls, Nestle and P&G access to a world-class network of agency partners in nearly every market. WPI gives us global brand and consumer insights and allows us to supplement our own capabilities with top talent across the full spectrum of communications disciplines so that we can truly provide 360-degree marketing solutions for clients virtually anywhere in the world.
Adds Worldwide Partners President/CEO, Al Moffatt, Resource is a fantastic agency that continues our tradition of having the best independent agencies in the world as part of our network. Resource brings unparalleled digital expertise to our partner agencies and our clients worldwide. Together, were a great one-two punch.
Over the last three decades, Resource has been a consumer-centric marketing pioneer from famously breaking the internet in 1999 with the worlds first live webcast of the Victorias Secret Fashion Show, to building the first Google Glass app for a major consumer brand (Sherwin-Williams ColorSnap Glass), to recently garnering widespread attention and accolades for its social media work for DiGiorno Pizza. While it remains a digital innovator, it has expanded beyond digital over the past few years, strategically opening new offices in Chicago and San Francisco, adding new leadership and picking up lead agency assignments for clients like Shaw Floors and United Dairy Farmers.
Worldwide Partners, Inc. was founded in 1938 and currently has over 80 partner agencies in over 50 countries with over $ 3.2 billion in billings under management. The network has more than 20 network-wide regional/international clients, including Wal-Mart Centroamerica, Caterpillar, Saudi Arabian Airlines, Group Santander, MINI, Western Digital, Visit California and Novartis. Partner firms have over 4,000 employees and have expertise in more than 90 product categories. WPI is the worlds 8th largest agency network, public or private. For more information, visit: http://www.worldwidepartners.com.
Resource is the countrys largest independent, digitally led agency with 350 employees and offices in Columbus, Chicago, Cincinnati and San Francisco. Resource builds OPEN brands that empower consumers and deliver results through creativity, technology and content. Marketers such as Clorox, CVS, HP, Kohls, Nestle/Purina, P&G and Sherwin-Williams turn to the agency to turn passive consumers into passionate brands. For more information, visit: http://www.resource.com.