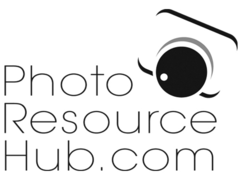 Sarasota, Florida (PRWEB) September 27, 2012
In an effort to create a photo contest that not only stimulates creativity, but rewards it with support to build your business, ViewBug and PhotoResourceHub have teamed up to create "In the Likeness of the Great Masters."
"Every photographer has been influenced by another artist at some point in the early part of the career. What truly makes this contest so much fun is the ability to recognize both the entering artist and the artist responsible for planting those original seeds of creativity," commented Skip Cohen.
The contest kicked off on September 25 and ViewBug will accept submissions until December 3. Two outstanding experts in photography will be judging this contest, giving it another unique twist. Mary Virginia Swanson and Aurelie Jezequel will be responsible for selecting the winner and runners up. Swanson is one of the industry's leading experts helping photographers to market their work. Her forthcoming title Finding Your Audience: An Introduction to Marketing Your Photographs will be released this fall. Jezequel is co-founder of Resource Magazine. As editor-in-chief she has been one of the key people responsible for the skyrocketing growth of the publication both in print and online.
The grand prize winner will receive X-rite's ColorMunki color calibration system and have their image published in Resource Magazine. But there's a special bonus. If the winner is a follower of Skip Cohen on Twitter, they'll receive a full business/website review and also have the announcement and their image published in their own press release, which Cohen has agreed to draft and publish.
"We've never had a contest before with so many different beneficial components. Participating photographers have a chance to have their worked judged by two incredible industry experts; a chance to be published in a major magazine; a chance to receive the finest in calibration equipment and work with one of the industry's top executives and marketing experts!" said Jimmy Lozowsky at ViewBug.
The contest is co-sponsored by ViewBug and PhotoResourceHub.
About ViewBug:
ViewBug is an online photo contest community that provides the opportunity for photographers to share photos with chances to win prizes. With ViewBug, everyone can get an opportunity to be discovered. Unlike other photography competitions, ViewBug makes the photography contests fun and social by providing prizes by the best brands in the industry and including the most influential photographers as judges. Participants can also help judges select winners with a social media voting tool. ViewBug provides a slick profile to showcase your photos and different memberships to accommodate any type of photographer. A fast-growing company, ViewBug is based in San Diego with business development partners in Las Vegas and San Francisco.
About PhotoResourceHub:
Photo Resource Hub was started by Skip Cohen and launched last May. It's part of the holdings of Marketing Essentials International. The new site was created and launched in just four days, thanks to the Bourne Media Group and includes podcasts, articles, videos and short and long term industry event calendars. Content is exclusively based on education for aspiring and professional photographers. The site is patterned after GoingPro, based on the extensive work of photographer, author and social media icon, Scott Bourne and co-founder, Skip Cohen.
For more information on Viewbug, contact Jimmy Lozowsky, jimmy(at)viewbug(dot)com. For information on PhotoResourceHub contact Sheila Cohen at Sheila(at)mei500(dot)com.