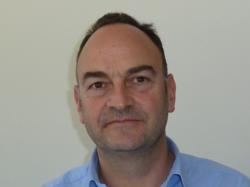 Stamford, CT (PRWEB) October 22, 2012
Richard Simons, CEO of Creative Virtual USA, will participate as a presenter in the KM World Magazine Roundtable webinar, Creating a Customer Experience: People + Process + Technology. The one-hour event will take place on October 23, 2012 at 11 am PT/2 PM ET. KM World is a magazine that covers the latest in content, document and knowledge management.
This roundtable will cover the most effective methods of providing a satisfying customer experience, and explore the bridging of the gap between a companys corporate knowledgebase, and the intimacy of a customer interaction. These methods include knowledge-centered support and personalizing the support experience. A key theme of the roundtable is knowing what the customer wants, and being able to provide it at the right time, which is the central idea behind Creative Virtuals V-Person technology. According to the roundtables announcement, Creating a satisfying customer experience at a reasonable cost is difficult. Youre going to need a few things: A reliable methodology; a focus on people; and the correct technology.
Simons presentation will focus primarily on how a companys virtual agents, internal knowledge and tools can be combined to create a comprehensive customer service strategy across the board. This webinar happens to coincide with Creative Virtuals official release of V-Portal, their multi-channel knowledge management system that utilizes natural language technology to power and enable positive customer experiences. V-Portal manages cross-channel content from numerous areas of your business from one central repository.
Regarding his presentation, Simons states, With research showing that more customers are looking to work online, V-Person provides a unique solution that bridges the gap between talking to an agent, live chat and web pages. Our technology has the proven ability to replicate a call center agent online in a way that web pages cannot. V-Person allows customers to use conversational and intuitive language, and get answers to their questions, reducing call center volumes and optimizing Live Chat. Additionally, our strength at integrating with back end data systems allows our V-Person to know the customer which empowers self-service capabilities in new and exciting ways. Other speakers at the roundtable include Kelly Koelliker, Sr. Product Marketing Manager of Kana Software, and Duane George, Director of Knova Product Management for Aptean. To register for the event, visit KM World.
ABOUT CREATIVE VIRTUAL
Creative Virtual is a leader in self-service customer experience management solutions for enterprises. Global organizations like HSBC, Verizon, CA Technologies, E*TRADE, Lloyds Banking Group, O2 and Virgin Media rely on our technology to optimize their customer support, sales, marketing and call center teams, reduce costs, increase online sales, and achieve operational excellence across mobile, web, IVR, and social media channels. Since 2004, Creative Virtual has built the most advanced technologies in knowledge management, natural language processing, and virtual assistants to help businesses deliver intelligent, personalized customer experiences that reduces email and call volume, builds brand loyalty, and increases customer engagement at a lower cost per conversation. Delivering accuracy of over 90% and call deflection of up to 50%, our platform is the most compelling self-service product in the world today. For more information about Creative Virtual solutions, products and software, please visit our website at http://www.creativevirtual.com.