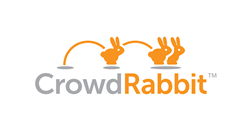 CHARLOTTE (PRWEB) May 28, 2015
Crowdfundings leading aggregator, CrowdRabbit, has developed a resource center to serve as an information hub for the crowdfunding community. Capital seekers, investors and all other crowdfunding enthusiasts, even platforms, have access to industry-related blogs and crowdfunding tips written by the top news sources and experts in the field.
The latest featured guest author, Beth Braverman, is a journalist and content producer who writes mostly about personal finance and small business. Her work has appeared in dozens of publications, including MONEY magazine, Time.com, and CNNMoney.com. Bravermans contribution to the CrowdRabbit resource center is aimed at capital seekers as she offers her seven steps to creating a winning crowdfunding campaign.
Additional guest authors this month include attorney and bestselling author Aaron Wallace, CEO of fundhub.biz and attorney Kendall Almerico, and author and professor Scott Shane. These experts have contributed articles on topics such as conducting due diligence, SEC rules and regulations, diving into equity crowdfunding, future predictions for equity crowdfunding and more.
The greatest need in the crowdfunding community is reliable, credible educational resources, says Robert Finlay, Chief Executive of CrowdRabbits parent company, QuietStream Financial. We are proud of the efforts of CrowdRabbits team to create this valuable source of expertise for anyone interested in learning about crowdfunding their growing business.
For capital seekers, this resource center serves to supply information necessary to launch and maintain a crowdfunding campaign along with other industry-related news and events. Within CrowdRabbits resource center, capital seekers are provided with step-by-step articles on everything from planning an entire crowdfunding project to picking the right platform and communicating with the right investors.
Investors, being one of the most important components of the crowdfunding process, have a dedicated section located in the CrowdRabbit resource center. Whether its how to assess risk or how to choose the best investment, CrowdRabbit supplies investors with how-tos, rules, regulations and all of the necessities for best practices when it comes to investing.
CrowdRabbits resource center also includes a section dedicated to crowdfunding platforms. CrowdRabbit is aware of the difficulties and troubles that come along with developing a platform and marketing projects which is why they provide advice on how to attract new projects, analyze data for growth and market their platform for the best results.
To learn more about CrowdRabbits resource center and its offerings, visit http://blog.crowdrabbit.com/.
ABOUT CROWDRABBIT
CrowdRabbit, a subsidiary of QuietStream Financial, is a crowdfunding aggregator established in 2014 with the goal of providing a comprehensive pool of listings from all spaces including rewards, donations, equity, real estate, venture capital, debt, and more. For more information about CrowdRabbit, visit http://www.crowdrabbit.com.