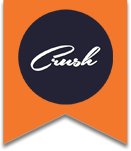 Charlotte, NC (PRWEB) November 04, 2014
Local SEO service, Crush Local SEO, launched this week offering local businesses across the US the opportunity to get more traffic and visibility from local customers searching online or on mobile apps. The service focuses on making sure businesses show up on not just Google, but mobile apps like Yelp and GPS services like Apple Maps.
The service is operated by marketing company Possible Web, Inc.
The Crush Local program will focus on providing a search friendly mobile solution consisting of a mobile ready website, creating and optimizing over 300 listings on Local review sites, along with traditional search engine optimization services – with the ultimate goal of driving more leads from local, mobile and social customers.
The program is a combination of partner site API connections for instant listing creation and verification with the added bonus of real marketing experts working on the campaign. This is what makes Crush Local unique and different, and truly effective. While some programs are run by people and others technology Crush Local combines the power of both to drive real, tangible results.
Businesses looking for increased exposure, phone calls, walk-ins and check-ins should consider Crush Local, says Alyssa Campbell, Operations Manager. While a larger business may be focused on growing their customer database and nurturing leads, a local business needs phone calls from active and mobile searchers. Our program fulfills basic SEO needs like Google+ but then takes its a step further with GPS systems and Apple Maps too. Each account includes a mobile friendly lead gen web page. Mobile search is here to stay and we want to make it easy for every local business to take advantage.
Even similar businesses in the same niche and city can both benefit from Crush Local. Every business today needs these listings and services for their online presence what a business does with their results and new web properties is purely up to them. The business owner proactively seeking reviews, taking pictures, shooting videos, and posting content about services will see more activity and results when compared to a business owner who is not.
Crush Local SEO is live today and ready for local businesses to sign up on the website.
Possible Web, Inc, is a privately held global inbound marketing agency based in Charlotte, NC. The company was founded in 2012 and continues to develop innovative digital marketing techniques and services for small to mid-sized businesses. With their launch of Crush Local, they are now able to serve more local and micro-businesses with local seo service at an affordable price without compromising quality.