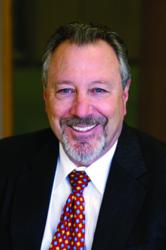 SAN DIEGO, Calif. (PRWEB) October 18, 2012
California Governor Jerry Brown has appointed Steve Shewmaker, president of Cubic Transportation Systems, to the San Diego County Fair Board. Cubic Transportation Systems, a subsidiary of Cubic Corporation (NYSE:CUB), is the leading integrator of payment and information technology and services for intelligent travel solutions.
I am honored to be selected by Governor Brown to join the board of the best county fair in the state, Shewmaker said. Together we will work to advance the education and promotion of county-based agriculture products, expand the economic benefit for the community and take the countys events to new heights of fun and entertainment.
The nine-member Fair Board oversees the 22nd Dis