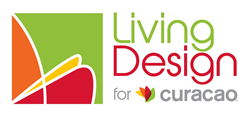 Los Angeles, California (PRWEB) April 24, 2015
Curacao will host a contest called: Living Designs where Art/Design students will come up with the next bedroom or living room for their Furniture Department. The main objective is to have contestants bring new and exclusive furniture designs with a fashionable touch for mass production.
We will have several judges, who will focus on production costs, compliance with functionality and ergonomics, said Joaquin Sticker Curacaos Vice President of Purchasing. Participants will be able to register at: http://www.icuracao.com/living-design before May 29th, 2015.
All designs must be turned in no later than June 18th. This gives them a three week window to turn in their final designs to the judges, said Arturo M. Cortez Curacaos Product Manager. The styles will vary from modern and practical to traditional and comfortable.
Judges will evaluate all the participants final work, and winners will be announced in June. The awards include first place $ 5000, second place $ 2000 and third place $ 1000.
This is a great opportunity for the selected designers to create a merchandising book for Curacao. In addition these students will have the chance to arrange our sales floors with the current furniture and accessories giving it a new vibe. The new designs will be sent to our vendors to be manufactured, said Arturo M. Cortez.
###
About Curacao

Pronounced: Koo-rah-sao
Curacao, formerly La Curacao, is a leading large format retail department store chain ranking consistently among the top 44 consumer electronics retailers in the U.S. With its complete company transformation and a fresh, new image and a knowledge-based, fully trained sales force, it is positioning itself for the future by embracing a broader base of shoppers. Each of its eleven stores averages 100,000 square feet and offers shoppers a 360 experience that is fun and easy to navigate. Curacao has become known as an innovator and trendsetter having successfully captured the Hispanic consumer for three decades. Founded in 1981, today Curacao is headquartered in Los Angeles with retail locations in California, Arizona and soon Nevada. For more information, please visit http://www.icuracao.com
Media Contact: Ruth Garcia-Corrales, ruthg(at)icuracao(dot)com