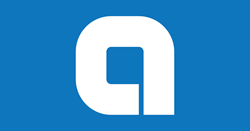 Dallas, TX (PRWEB) April 16, 2015
APPr, one of the leading end-user app creation companies, has announced the debut of their new website. The new site includes multiple account types designed to provide a more customized solution for clients. The free account enables users to create a simple app at no cost with up to eight pages, while the premium account, which includes a one-time fee, will provide a more robust solution with up to twenty pages. The small business account, for a monthly fee, provides businesses with complete mobile solutions and up to one hundred pages.
We are proud to launch our newly redesigned website, says Stephen Wilkinson, CEO of APPr. It is easier to use and easier to learn how APPr will help you make your own amazing mobile app. I look forward to seeing the amazing apps our customers make to help their businesses succeed."
Other features of APPr include cloud-based apps for easy modification and publication, and improved functionality of the sharing link. The next phase of the website includes the capability to create an APPr and take it Native to the Apple Store, Google Play and Amazon Apps.
About APPr
APPr was developed by the team that created JetPack Junkie and Arcade Junkie, a team with over 40 years of combined experience in software and game development. The objective behind the app is to make it easy for the average person to easily create custom apps and download them to their smartphones. Previously only available on iOS, APPr is excited to now be Android friendly, with plans in the works for the addition of Windows Phones as well as app store publication on all platforms. For more information, visit http://www.appr.com.