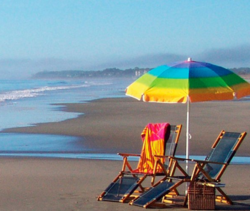 Hilton Head, SC (PRWEB) February 27, 2013
Hilton Head Rentals & Golf, the premier vacation rental property management company of Hilton Head Island, launched a redesigned vacation rental website this week. The fully responsive site allows vacation planners to search by location, home size and amenities, and then book seamlessly online from their computer, tablet or phone. With the user experience in mind, the redesign focused on a clean layout and easy-to-use mobile version.
Featuring detailed information and beautiful photographs of over 220 properties, the new Hilton Head Rentals & Golf website showcases beachfront homes, pet friendly rentals, luxury properties and value options. Visitors looking for Hilton Head vacation deals can peruse the specials tab listing current discounts on vacation homes. With Google Maps integration, website visitors can pinpoint properties using the Map Search functionality. Available properties populate on a Google map, allowing users to select the location they want based on proximity to beach access or nearby attractions and activities.
With a wealth of information on Hilton Head water activities and cruises, bike rentals, dining options, golf, tennis, and local events, the concept was to develop a website where Hilton Head Island visitors could plan their complete vacation. We focused on creating a site that our customers can use not only to book a vacation home, but also to research and plan a trip that incorporates all the wonderful amenities our island has to offer, said Tom Ridgway, President of Hilton Head Rentals & Golf. In our Plan a Vacation section we put together ideas for different types of vacationers, from families with small children to Baby Boomers.
Other key features of the new website include a real time weather widget, an events calendar, a video tours page, a sleek redesign and a main navigation bar with hover-drop-down menus.
About Hilton Head Rentals & Golf

Hilton Head Rentals & Golf has the best and widest selection of vacation rental properties on Hilton Head Island. They have been successfully managing and renting properties for over 15 years. With a dedicated staff of property management professionals and rental specialists, Hilton Head Rentals & Golf offers comprehensive property management and rental marketing services. Located at 578 William Hilton Parkway on Hilton Head Island, property owners can drop by or complete an online request form for more information.