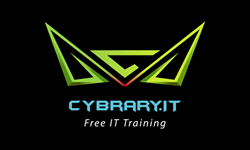 Greenbelt, Maryland (PRWEB)
July 21, 2015
Cybrary, the worlds first and only no-cost IT and cybersecurity MOOC, is growing at a record pace, amassing more than 135,000 users from 150 different countries in just six months of operation; more than 75,000 people took free cybersecurity training courses at Cybrary last month alone.
Demand for cybersecurity professionals is growing four times faster than the overall IT job market, and 12 times faster than the total labor market. In 2013, there were more than 200,000 national job postings for cybersecurity positions. Additionally, women make up less than 11 percent of the cybersecurity workforce. To combat these challenges, Cybrary has launched several major initiatives designed to add talent to the cybersecurity workforce while also enabling cybersecurity professionals to advance in their careers at an accelerated rate.
These initiatives include: a pilot program with Women in Technology (WiT) and Cornerstone which utilize Cybrarys enterprise training platform to help advance women and girls in the cybersecurity industry; the creation of an educational training platform designed to help K-12 and higher education educators plan, manage, and monitor IT and cybersecurity curriculum; and the development of an enterprise security training platform to help organizations provide and manage cybersecurity courses and training programs for their employees, including end-user security awareness.
Cybrarys mission is to provide comprehensive IT and cybersecurity training options for underserved and disadvantaged people seeking to break into the tech field or move ahead in their current jobs, said Ryan Corey, co-founder of Cybrary. Our tremendous growth directly reflects our belief that offering free cybersecurity training to anyone, anywhere will have a significant impact on the industry, and investors and other influencers are noticing.
Cybrary is expected to close on its first round of seed funding later this summer. Last month, Cybrary was ranked #51 in a report of Top 100 brands in cybersecurity on social media. Currently, Cybrary offers the most in-demand, cutting-edge certification courses in systems administration, network administration, and cybersecurity, with new courses launching monthly.
About Cybrary

Founded in 2015, Cybrary gives aspiring and practicing IT professionals what they have long deserved and been denied: access to free, high-quality, open-source and results-focused IT and cyber security training that will help start and advance their careers. A MOOC provider whose top managers have nearly 15 years of experience in IT training, Cybrary offers free online training to anyone, anywhere and at every skill level in systems administration, network administration and cyber security.