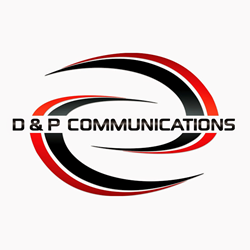 PETERSBURG, Mich. (PRWEB)
July 10, 2015
D & P Communications, a business telecommunications service provider serving Michigan residents and businesses with Cable, Voice and Internet access, announced that it will soon begin construction on a fiber optic cable network that will connect over 70 percent of the City of Adrian and nearly all of the Village of Clinton by the end of 2015.
As the project unfolds, residents and businesses will receive letters notifying them of upcoming construction in the targeted areas. Frequent updates on progress will also be posted on D & Ps Facebook, Twitter and Google+ accounts.
Dave LaRocca, president of D & P Communications, sees the project as a step forward in realizing one of the companys long-term objectives, which is to serve more of Lenawee County in addition to D & Ps original service areas. The feedback weve received in the Adrian and Clinton communities has been very positive," LaRocca stated. "People want to partner with a company that has grown locally but also brings the best there is to offer in our industry.
D & Ps history goes back to 1898, when the Deerfield Farmers Telephone Company was first organized. The company was incorporated eight years later. It was during the 1990s that the company started offering cable television and Internet services and became known as D & P Communications.
It was also during the 1990s that D & P began constructing its extensive fiber optic network throughout Lenawee County and parts of Monroe County. As its network and service areas have continued to expand through the 2000s and 2010s, aggressive investments have ensured that the fiber infrastructure connecting service areas is well-resourced, secure and capable of providing industry-leading service.
Throughout its history, D & P has also made substantial investments in the types of services its customers receive over its network. Most recently, D & P upgraded the equipment throughout its wireline markets so that residential customers can now receive up to 110 Mbps of Internet capacity. D & P customers are also able to now take advantage of over 290 of the industrys best cable channels with Video-On-Demand and will soon have other advanced features, such as TV Everywhere.
Today, D & P provides services in Petersburg, Deerfield, Blissfield, Dundee, Adrian, Britton, Hudson, Tecumseh, Morenci and many more communities, with new areas coming online all the time. The company has five local offices in Adrian, Dundee, Petersburg, Blissfield, and Tecumseh.
LaRocca invites potential clients to learn more about D & P Communications by calling (734) 279-1339; visiting 100 E. Church St. in Adrian, MI; or exploring http://d-pcommunications.com.
D & P Communications is an aggressively expanding telecommunications provider that serves both residents and businesses throughout Michigan. We offer several packages of varying bandwidth and rate, allowing every customer to choose the cable package that best suits their needs. In our service areas, customers can enjoy cable TV, high-speed Internet, wireless Internet, and home phone service.