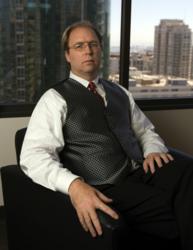 San Francisco, CA (PRWEB) May 07, 2013
In a trial now pending in Kitsap County, Washington, Estate of Fred E. Taylor v. Intuitive Surgical Inc., 09-2-03136-5, Superior Court, State of Washington, Kitsap County (Port Orchard), Mr. Ryan Rhodes, Director of Marketing for Intuitive Surgical, manufacturer of the da Vinci surgical system, testified that the company targeted surgeons with "basic or limited" laparoscopic skills when marketing the da Vinci to hospitals and medical practices.
Mr. Rhodes indicated that less experienced doctors may have been targeted as those with more extensive laparoscopic experience may have eschewed the need for the new robotic technology.*
Attorney William Audet of Audet and Partners, whose San Francisco-based trial firm is representing several da Vinci plaintiffs, points out the potential problems with Intuitive's marketing strategy. "The alleged marketing of the da Vinci to less experienced surgeons flies in the face of representations allegedly made to the FDA during the approval process that the system was intended for surgeons with more advanced surgical experience. It is possible that the FDA would have denied approval for the da Vinci system had the stated intent of Intuitive been to market more heavily to less experienced doctors without also explaining to the FDA how training provided by the manufacturer would ensure competence of these less experienced surgeons."
The adequacy of pre-operative training on the da Vinci system has become a central issue in pending litigation, states Mr. Audet. "We have several clients who have suffered serious injuries allegedly caused by da Vinci procedures including burns to internal organs that never could have occurred during traditional laparoscopic surgery. It is certainly conceivable that these injuries may not have occurred if more extensive pre-surgery training had been provided to the adopters of the da Vinci technology."
If you, or one to whom you are close, has suffered injuries such as burns to internal organs while undergoing surgery with the da Vinci Surgical System, you are urged to contact an attorney at Audet and Partners, LLP for a free case evaluation at (800) 965-1461, or by visiting our website at http://www.davinci-surgical-robot-lawsuit.com.


Intuitive Marketed Robot to Less-Skilled Surgeons, Witness Says, Bloomberg, April 18, 2013, http://www.bloomberg.com/news/2013-04-18/intuitive-marketed-robot-to-limited-skill-surgeons-witness-says.html