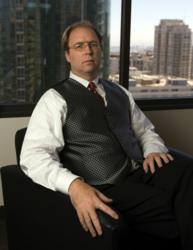 San Francisco, CA (PRWEB) April 18, 2013
Intuitive Surgical Inc., manufacturer of the da Vinci Surgical System, is now defending itself in the first trial brought on behalf of a surgical patient who suffered fatal complications alleged to have resulted from surgery using the da Vinci system*. William Audet, an attorney with Audet and Partners, LLP, a national trial firm representing several plaintiffs allegedly injured by the da Vinci system, notes that the issue of inadequate training of hospitals and physicians is emerging as a potentially important causal factor in serious injuries being reported by his clients.
"The breakneck pace at which hospitals and medical offices are adopting this new, very expensive technology may be overwhelming the ability of the manufacturer to provide adequate training on the use of this highly technical equipment. Similar allegations were also at the heart of a Louisiana case recently settled by Intuitive Surgical.** We will continue probing this issue, not only to ensure that the claims of our clients are properly addressed, but also to ensure that the manufacturer of the da Vinci System provides an adequate level of training on da Vinci systems deployed in the future."
The current trial unfolding in Kitsap County, Washington includes internal Intuitive emails uncovering a managers recommendation to a sales team in connection with meeting sales goals, to not let proctoring or credentialing get in the way" of sales.***
Audet and Partners, LLP continues to offer free case evaluations for people who believe they may have been injured as a result of surgical procedures using the da Vinci Surgical System. To request a case review, please call (800) 965-1461, or visit our blog, containing extensive information of the da Vinci litigation, at http://davinci-surgical-robot-lawsuit.com.
http://www.bloomberg.com/news/2013-04-15/intuitive-s-first-robot-surgery-trial-to-probe-training.html
** Silvestrini v. Intuitive Surgical Systems Inc., No. 11-2704 (E.D. La.)
*** http://www.bloomberg.com/news/2013-03-21/intuitive-robosurgery-training-seen-lacking-in-lawsuits.html