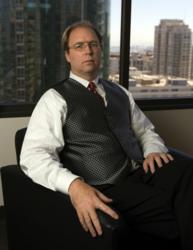 San Francisco, CA (PRWEB) April 11, 2013
According to Intuitive Surgical, Inc., manufacturer of the da Vinci Robotic Surgical System, surgeries employing the da Vinci system increased more than 25% in 2012 as compared to the 2011, to more than 450,000 procedures.* In light of the growth of this new surgical technology, the U.S. Food and Drug Administration has launched a probe seeking more detailed information from doctors and hospitals on complications related to the technology.**
According to William M. Audet, an attorney whose law firm, Audet and Partners, LLP is representing several plaintiffs allegedly injured while undergoing da Vinci procedures, the growth in use of the technology, and concomitant spike in injury reports, may be driven by economic motivations of hospitals seeking to market themselves as being on the cutting edge of medical technology. "Scant evidence exists that this remote controlled robot surgical tool is more safe or efficacious than traditional surgery when performing medical procedures. Nevertheless, many hospitals pay as much as $ 2.25 million for the robotic surgical device.*** Once hospitals invest so heavily in the da Vinci robotic surgery device, it is understandable that they may feel financial pressure to encourage physicians to utilize the technology to obtain a reasonable return on this substantial investment," explains Mr. Audet.
"Unfortunately, we have seen serious injuries allegedly resulting from use of the da Vinci system ranging from intestinal burns and tears, to punctures of internal organs," states Mr. Audet.
The injuries noted by Mr. Audet are consistent with injury reports on file with the FDA since 2012, many of which were filed by Intuitive Surgical. The range of reported injuries allegedly cased by the da Vinci system includes a woman who died during a 2012 hysterectomy when the surgical robot accidentally nicked a blood vessel, a Chicago man who died in 2007 following spleen surgery using the da Vinci system, and a perforated colon suffered by a New York man undergoing robotic prostate surgery.****
Audet and Partners, LLP continues to offer free case evaluations to individuals who believe they may have suffered adverse side effects after undergoing a medical procedure using the da Vinci system. To request a free, confidential evaluation, call Audet and Partners, LLP at (800) 965-1461, or visit our da Vinci website at http://www.davinci-surgical-robot-lawsuit.com.


http://www.intuitivesurgical.com/company/profile.html
** http://www.bloomberg.com/news/2013-02-28/intuitive-surgical-robots-probed-by-u-s-in-survey-of-surgeons.html
*** http://online.wsj.com/article/SB10001424127887323764804578314182573530720.html
**** http://abcnews.go.com/Health/wireStory/robot-hot-surgeons-fda-taking-18911544#.UWcbFY6illw