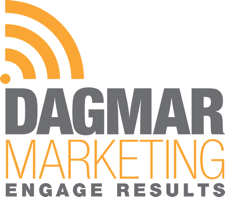 Jacksonville, FL (PRWEB) February 28, 2013
DAGMAR Marketing, a digital marketing agency specializing in SEO and online marketing strategies, has hired Mary McDonald as Associate Creative and Content Director. As part of the company's leadership team, McDonald will lead content strategy development for clients and manage the firm's content-writing team.
McDonald joined the company from nGen Works, where she was project manager and writer for the digital design and development firm. She has more than 28 years of experience in advertising, marketing and the web, and has held the positions of account executive, senior copywriter and associate creative director. She had a successful freelance writing career for nearly a decade, developing ad campaigns and content for global brands in industries including credit cards, information technology, telecommunications, real estate development, mortgage financing, professional sports organizations and more.
"This is the perfect opportunity for me to draw on just about all of my work experience in one role. I've been fortunate to be able to acquire new skills every step of the way, from planning website architecture to writing for every kind of marketing channel," said McDonald. "It's a very exciting time to be working in this specialized area of the web, where the performance of the content you create can be measured in very concrete ways. It's good for clients, and it keeps the bar on content quality very high."
"Mary has always been in great demand as a writer in Jacksonville, staying at the front of the pack as marketing moved from traditional print and broadcast advertising to digital marketing," said Joe Hunt, principal at DAGMAR Marketing. "The one constant in the evolution of marketing has been that success depends on great ideas and excellent content, and Mary brings that and more to the table."
McDonald's appointment is part of DAGMAR's current expansion of its team in response to the growing demand for measurable marketing strategies and tactics by its business clients. The company's client base is centered in the Jacksonville and North Florida region, an area becoming known for its technology and creative talent pool. According to DAGMAR Principal Chris Gregory, the company is well-positioned to take advantage of the local marketplace's opportunities. "Recent research by Forbes Magazine showed that Jacksonville has the second-fastest growing tech services base in the U.S.," he said. "From the types of clients we're able to work with to the level of technology and creative talent we have access to, Jacksonville is one of the nation's best cities for an SEO and online marketing agency such as ours. We see unlimited opportunity for expanding the services we offer, and the addition of Mary to our team is an important step in that direction."
About DAGMAR Marketing

DAGMAR Marketing is a digital marketing agency that helps its clients maximize their online marketing investments with data-driven, measurable results. The firm specializes in search engine optimization (SEO) in Jacksonville, Florida, as well as Google AdWords, online reputation management, inbound marketing strategies, content development and more. For additional information visit http://www.dagmarmarketing.com.