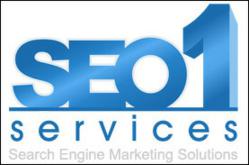 Dallas, Texas (PRWEB) January 31, 2013
Zituna Banquet Hall, Dallas conference rooms provider, and SEO 1 Services have recently announced a tie-up. Mr. M. Ayachi, owner of Zituna Banquet Hall, said Our tie-up with SEO 1 Services is essentially aimed at increasing our visibility on search engines like Bing, Yahoo, and Google.
Mr. M. Ayachi of Zituna feels that the recent changes in Google algorithms after a series of Panda and Penguin updates necessitated this move. Zituna is one of the most reputed providers of banquet halls and conference rooms in Dallas serving B2C and B2B clients. Mr. Ayachi added, We feel our online presence needed the services of an expert organic search engine optimization company in view of the growing competition in an increasingly saturated market.
Mr. Ayachi feels this was a timely move and will help Zituna further its interests in Dallas and neighboring towns.
Dallas based SEO 1 Services is a leading company specializing in organic SEO. The company uses white hat techniques to improve online visibility of its clients and assures top search engine rankings.
Mr. Ayachi appreciates the importance of organic SEO and is aware of the role it can play in the success of Zituna Banquet Hall. He expressed happiness at this new partnership and feels that SEO 1 Services with their strong credentials and long experience will help Zituna in improving ROI and achieving higher conversion rates. He further added, Recent changes in Google coupled with ever increasing PPC rates have made new customer acquisition painfully expensive. In such a bleak scenario organic SEO is the only way we can increase our customer base and increase conversion rates.
Mr. Ayachi is confident that this strategic partnership will help Zituna expand its business interests in areas like Plano, Irving, Carrolton, and Denton.
About Zituna Banquet Hall

Zituna Banquet Hall is a Dallas based company specializing in providing high quality conference rooms, banquet halls, and small wedding venues. It is one of the leading event management companies in Texas.

Contact:

http://www.zitunabanquet.com

Rodney Brooke

1-888-751-1114