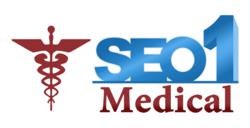 Dallas, TX (PRWEB) September 28, 2012
Pain Center of Dallas, One of the fast-growing pain management health care facilities in Dallas has just partnered with an equally promising local medical marketing company. SEO 1 Medical will be retained to improve further its visibility in the search engines.
The Pain Center of Dallas is one of the A-rated pain management specialists in the Dallas-Fort Worth area. It specializes in chiropractic care, diagnosis and treatment, behavioral counseling, and implantable devices. It also performs procedure demos for the patients and/or their respective caretakers.
According to Barbara Conan, the site manager, I think the World Wide Web is the best asset we can ever have for our business. A good number of our patients have read about us online. This also gives us an edge over our competitors, since as far as we know it, we rank higher than them in search engines such as Google. Our patients therefore get to know us first before the others.
Competition and Changes
Conan further stressed that organic SEO has played a key role in the overall success of the business, and thus it needs to be retained as much as possible. In light with the various Google changes, however, she sees the importance of upgrading its existing Internet marketing strategies by working with SEO 1 Medical.
Ive never doubted on the capabilities of SEO 1 Medical. I certainly believe they have the knowledge and the ability to maintain or greatly improve our rankings in search engines, especially Google. After all, they have studied the methods constantly.
She also added that by hiring the medical marketing services company, Pain Center of Dallas is able to manage its advertising costs more effectively. With the continuous increase of PPC (pay per click) prices, organic SEO is seen as the saving grace.

SEO 1 Medical also helps Pain Center of Dallas in analyzing website statistics to understand user behavior.
About SEO 1 Medical

SEO 1 Medical is a specialized Internet marketing firm that operates in Dallas, Texas. It offers a variety of Internet marketing solutions to the health care industry. Its team has more than 30 years of combined experiences in organic SEO, article marketing, pay per click, Google optimization, press release distribution, and medical marketing consulting.

Contact

Rodney Brooke

Tel: 888-263-9434

http://seo1-medical.com

http://paincenterofdallas.com