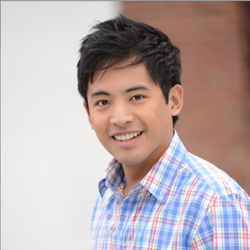 Nashville, Tenn. (PRWEB) August 20, 2014
Nashville interactive marketing agency, Horton Group, has hired Daniel Chioco as an SEO Strategist. Along with his musical talents captured in YouTube videos that are frequently watched in the Horton office, Chioco brings several years of content marketing experience and keen attention to detail to the team. Chioco applies the same precision, passion and creativity that he exudes in his music when working with clients.
Online branding is a priority for every business in today's digital age, and Horton Group is leading the way, Chioco says. I'm excited to be part of that creative process and help brands accomplish their online goals.
In addition to SEO and inbound marketing efforts, Chioco will focus on content development, including blogs and press releases for clients. His knack for producing targeted content along with his sociable personality brings a new energy and perspective to the teams direction.
Horton Group