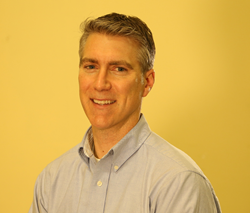 Mobile, AL (PRWEB) January 29, 2015
3 Echoes Productions, a division of Danny Lipfords Todays Homeowner National Home Improvement Brand, is expanding with the addition of a General Manager.
Chad Kirtland has been added to Lipfords team in this new role. As General Manager for 3 Echoes Productions he will be responsible for day-to-day operations and will lead the companys growing content generation and production efforts. An 18-year veteran of the production and marketing industry, Kirtland resides in Fairhope, AL, with his family. His additional experience as a print editor, producer, and media team manager make him an excellent fit for this position.
Were so pleased to bring Chad on board at 3 Echoes, Lipford said. Weve got a top-notch creative team and process in place. Were looking forward to Chad continuing our track record of excellence and bringing the company to the next level.
3 Echoes was founded by Lipford in 1997 to produce his Emmy-nominated, nationally syndicated TV show, Todays Homeowner with Danny Lipford. It is a full-service production company that specializes in creating visually compelling messages. From training videos to commercial spots, 3 Echoes has worked with nationally known clients such as The Weather Channel, The Home Depot, Black + Decker, Yellawood, Generac, Duck Brand and many more.
In addition to 3 Echoes, the Todays Homeowner brand consists of the national weekly syndicated TV and radio programs and the home improvement destination website, TodaysHomeowner.com. The brand is anchored by 36-year veteran contractor and media personality, Danny Lipford. Danny is one of the most respected and sought-after names in the home improvement industry today and has made more than 160 national television appearances on shows such as Rachael Ray, LIVE with Regis & Kelly, CNNs Your Bottom Line, CBSs The Early Show and This Morning, and is a regular on Fox Business Channels The Willis Report.
Lipford has been the home improvement expert for The Weather Channel for over a decade, a longtime contributor to Better Homes & Gardens Magazine and BHG.com, and is a source for hundreds of other popular magazines and websites each year.
To find out more about 3 Echoes Productions or the Todays Homeowner brand, contact Stephanie Greenwood, Public Relations Manager, at (251) 478-3345 x110 or stephanie(at)dannylipford(dot)com.